Wonder Woman Movie Still Dead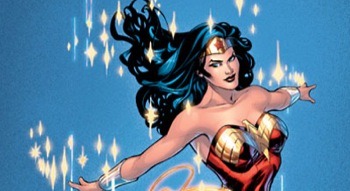 So Warner Bros has hired new directors for Justice League spin-offs of The Flash and The Green Lantern, but what about Wonder Woman?
"We're kind of pausing on Wonder Woman now. Let them go ahead and do [Justice League] first," Joel Silver said in a news conference while promoting Fred Claus. "And if that comes together, Wonder Woman will be a part of that story. And then we'll see where we go from there. But we struggled with it for a while. I hope that we can solve it and make it one day."
Doesn't sound good for the Amazon Princess. That last line leads me to believe that unless Justice League, The Flash and The Green Lantern aren't all hugely successful, Warner Bros will probably never be interested in making a Wonder Woman movie. Earlier this month it was rumored that Warner Bros president of production Jeff Robinov had instituted a new rule that they are "no longer doing movies with women in the lead." The studio has since denied this claim, but actions speak louder than words.
source: Sci-Fi