Juno Free Advance Movie Screenings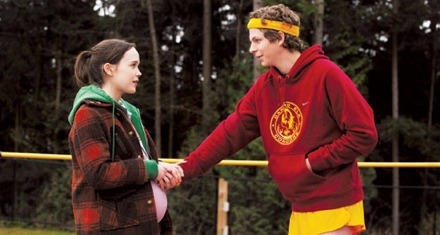 Earlier today we told you that Fox Searchlight has decided to push up the release of Jason Reitman's Juno, hoping to ride high on the incredible festival buzz. I've called the film the BEST MOVIE OF THE YEAR. But you don't have to wait until December 5th to see this great film (NY/LA, mid-to-late-December in other cities). You can see it early, and even see it for FREE. Yes, FREE. Although if you see it for free, be prepared to hype this movie to all your friends and family, at least, that is Fox Searchlight's plan. And hey, it worked with Little Miss Sunshine (and I wrote in my review that "Juno is this year's Little Miss Sunshine). You Can watch the movie trailer for Juno here.
There are 74 upcoming free advance screenings at the time this was posted. You can RSVP here. Promotional screenings are on a first-come, first-served basis and not guaranteed seating. No purchase necessary. Seating is limited to theater capacity. Check out the list of theaters and dates after the jump.
Monday, Oct 29 7:00 PM AMC Village 7, New York
Monday, Oct 29 8:00 PM AMC River East , Chicago
Tuesday, Oct 30 7:00 PM Regal Oakwood 18, Holl
Tuesday, Oct 30 7:00 PM AMC Fashion Valley, San Diego
Tuesday, Oct 30 7:00 PM Fifth Ave, Vancouver
Tuesday, Oct 30 7:30 PM Regal Hollywood 24, Atlanta
Tuesday, Oct 30 7:30 PM Uptown Palladium, Birmigham
Thursday, Nov 01 7:00 PM Regal Fenway, Boston
Thursday, Nov 01 7:00 PM Bellevue Galleria, Bellevue
Thursday, Nov 01 7:30 PM Mann Chinese 6, Los Angeles
Thursday, Nov 01 7:30 PM AMC Studio 30, Houston
Thursday, Nov 01 7:30 PM AMC Georgetown, Washington
Thursday, Nov 01 7:30 PM Embarcadero , San Francisco
Wednesday, Nov 07 7:30 PM AMC Star Southfield, Southfield
Wednesday, Nov 07 7:30 PM Landmark E Street, Washington
Thursday, Nov 08 7:00 PM AMC Boston Common, Boston
Thursday, Nov 08 7:00 PM Hollywood Blvd. Theatre, Woodridge
Thursday, Nov 08 7:00 PM UltraStar Hazard Center, San Diego
Thursday, Nov 08 7:00 PM AMC West 34th Street 14, New York
Monday, Nov 12 7:30 PM Phoenix Union Station, Washington
Tuesday, Nov 13 7:00 PM AMC Harvard Sq., Cambridge
Wednesday, Nov 14 7:00 PM Landmark La Jolla Village, La Jolla
Wednesday, Nov 14 7:30 PM Landmark Mayan, DENVER
Thursday, Nov 15 7:00 PM Drexel East Theatre, Columbus
Thursday, Nov 15 7:00 PM AMC Village 7, New York
Thursday, Nov 15 7:00 PM AMC Greenwood, indianapolis
Thursday, Nov 15 7:30 PM AMC Forum, Sterling Heights
Thursday, Nov 15 7:30 PM Angelika Plano, Plano
Monday, Nov 19 7:00 PM UA Circle Centre, indianapolis
Monday, Nov 19 7:00 PM AMC Easton, Columbus
Monday, Nov 19 7:30 PM Emagine Canton, Canton
Tuesday, Nov 20 7:00 PM AMC Empire 25, New York
Tuesday, Nov 20 7:30 PM Angelika Dallas, Dallas
Wednesday, Nov 21 7:30 PM Landmark Chez Artiste, DENVER
Thursday, Nov 29 7:00 PM MARCUS CROSSWOODS, Columbus
Thursday, Nov 29 7:00 PM UA Pavilions, DENVER
Thursday, Nov 29 7:00 PM AMC Lowes College Park, indianapolis
Thursday, Nov 29 7:30 PM Regal Gallery Place, Washington
Thursday, Nov 29 7:30 PM Landmark Magnolia, Dallas
Monday, Dec 03 7:00 PM CC Cherry Creek, DENVER
Monday, Dec 03 7:30 PM Broadway Centre, Salt Lake City
Wednesday, Dec 05 7:00 PM Regal Fenway, Boston
Wednesday, Dec 05 7:00 PM Showcase Warwick Mall, Warwick
Wednesday, Dec 05 7:30 PM Landmark Maple Art, Bloomfield Hills
Thursday, Dec 06 7:00 PM Regal Village Park, Carmel
Thursday, Dec 06 7:00 PM AMC Harvard Sq., Cambridge
Thursday, Dec 06 7:00 PM Drexel Gateway, Columbus
Tuesday, Dec 11 7:00 PM Showcase Seekonk Rt. 6, Seekonk
Tuesday, Dec 11 7:00 PM AMC Boston Common, Boston
Tuesday, Dec 11 7:30 PM Landmark Main Art, Royal Oak
Wednesday, Dec 12 7:00 PM Landmark Kendall Sq., Cambridge
Thursday, Dec 13 7:00 PM Arena Grand Theatre, Columbus
Thursday, Dec 13 7:00 PM CC Olde Towne, Arvada
Thursday, Dec 13 7:00 PM Keystone Art Cinema, indianapolis
Thursday, Dec 13 7:30 PM Trolley Square, Salt Lake City
Monday, Dec 17 7:00 PM Bow Tie Palace, West Hartford
Monday, Dec 17 7:00 PM Showcase Providence Place, Providence
Monday, Dec 17 7:30 PM Birmingham 8, Birmingham
Wednesday, Dec 19 7:00 PM Gateway Megaplex, Salt Lake City
Wednesday, Dec 19 7:30 PM Landmark Esquire, DENVER
Thursday, Dec 20 7:00 PM Keystone Art Cinema, indianapolis
Thursday, Dec 20 7:00 PM Drexel Grandview, Columbus