Angels & Demons Details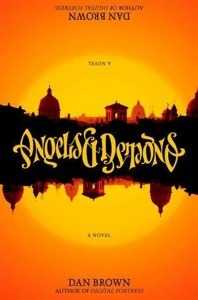 When The Da Vinci Code over-performed at the box office (despite largely negative reviews), Columbia Pictures announced that the book's big screen sequel, Angels & Demons, would hit theaters on December 19th 2008. The date seemed so far away a year and a half ago, but now it's quickly approaching. Last week when I was researching my 2008 preview (not so cleverly titled 55 Must See Movies of 2008), I started to wonder if the film would make it's deadline. I mean, after all, no start date had been announced, and the film is scheduled to hit theaters in little more than a year from now. I included the film on the list because it seemed more likely that Ron Howard would film Frost & Nixon on the quick before Angels & Demons.
Today it was announced that the production has secured filming permits and are set to start production in February 2008. Most of the film will be shot on location in Rome. Screenwriter Akiva Goldsman is supposedly writing non-stop to finish before the writers strike which is expected to happen on November 1st. Tom Hanks is also set to return. In April it was reported that Hanks' contract gave him the highest salary ever for an actor. However, this has never been confirmed.
I've always found The Da Vinci Code to be overrated. BUT, Angels & Demons is a far better and more interesting read. It's a classic race against time to find a hidden bomb in the Vatican and hunt down a serial killer in Rome. The reason why this story is more interesting to me is the multi-layered debate about which is to be trusted – science or religion. But like The Da Vinci Code, I'm not sure if the action in the story will translate well to the big screen. Angels and Demons, published in 2000, was Browns first book in the series. The San Francisco Chronicle called the book, "A Breathless Real-Time Adventure. Exciting, fast-paced, with an unusually high IQ." You can read an excerpt from the novel on author Dan Brown's website.
Akiva Goldsman has also written Howard's Cinderella Man and A Beautiful Mind. His other screenplays run the gamut from 2004's I, Robot to Lost in Space, A Time to Kill to Batman Forever and Batman & Robin. It's funny to think that the same guy who wrote Cinderella Man wrote the worst superhero movie of all time.
The Da Vinci Code grossed over $758 million worldwide.