Mark Millar To Pitch Superman Sequel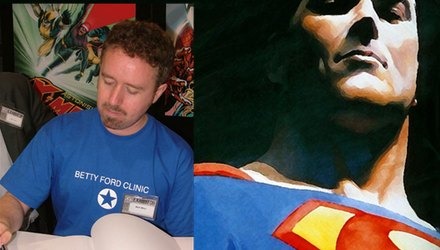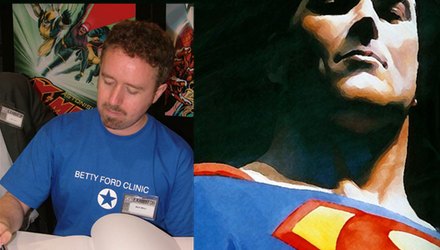 Last night we reported that Superman Returns scribes Michael Dougherty and Dan Harris are not coming back for the planned sequel, and that Warner Bros is now taking pitches for The Man of Steel. It will be interesting to see what writers come to Warner with story ideas. The first notable is Scottish-born comic book writer Mark Millar, who is best known for his work on Ultimate X-Men, Wanted, Marvel Knights Spider-Man, The Ultimates, and Civil War.
"My guys at CAA get into the office in about seven hours and my call will be waiting for them to talk about this. I want to revamp Superman like Hillary wants thin ankles. Revamping this franchise is what I as given fingers for and so, invited or not, I'm putting my plan together now. I've been asked to work on half a dozen screenplays lately, but this is the only one I have ever truly wanted. I have literally hundreds of pages of notes and sketches just waiting for this opportunity. This would be my dream gig and, as a fan, I know exactly what this project needs to work. This has to be Superman for the 21st Century, keeping everything we adore, but starting from scratch and making the kids love it as much as the 30-somethings. I would honestly write this thing for free. Anyway, my treatment is being polished as we type. Wish me luck. I want to do that Superman movie we all want to see."
The revamp comment is reference to the Hollywood rumors that the studio wants to make a sequel which totally negates Superman Returns, much like Universal is doing with The Incredible Hulk. Warner Bros has denied this publicly, however, many believe that it is only a matter of time before director Bryan Singer leaves the project, which might allow the studio to begin from scratch.
Millar has been very public about wanting to write a Superman comic for DC for a long time now, however it is believed that his continued working relationship with Marvel and controversial comments about DC may have stalled this possibility from happening.
According to Wikipedia, Mark Millar is one of the most popular writers in modern comics, though he remains a controversial figure. His fans praise him for clever, provocative and edgy plots, which often have a social undercurrent, while his detractors point to an overuse of shock tactics and a tendency towards polemicism. He has been praised for his ability to inject new life into pre-existing characters, such as The Avengers, although he has also been criticized for his habit of always cherry-picking high-profile, big money projects.
I'm a casual comic book fan, and have not read much of Millar's work. However, I found Civil War to be a huge disappointment, but that might be attributed to writing a comic by committee. His 2003-2004 comic book mini-series Wanted is being adapted to the big screen with James McAvoy, Morgan Freeman and Angelina Jolie. The movie is set to hit theaters on March 28, 2008.
Hat Tip to Mel V
source: Millar