George Clooney Leaves White Jazz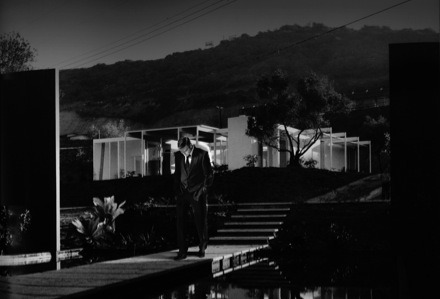 So first Joe Carnahan looses Chris Pine who jumped ship to JJ Abrams' Star Trek, and now George Clooney is leaving the White Jazz ship due to "scheduling issues." Carnahan was scheduled to go into production early next year, and Clooney is currently shooting the Coen Bros' Burn After Reading, and trying to finish his football movie, Leatherheads. But who knows exactly that scheduling is preventing him to star in Smokin' Joe's film.
Clooney's producing partner, Grant Heslov assures everyone that "George continues to believe in the project and in Joe." But this all sounds so suspicious. Who knows what will now become of White Jazz. Will the producers/studio still want to go ahead despite the loss of the film's lead star? And if so, will they be able to find a suitable replacement by early next year (in order to shoot pre strike)?
Carnahan is a great director who is able to squeeze tons of production value out of little money and shitty circumstances. And these types of situations have plagued his whole career. He's been trying to get Killing Pablo off the ground for years now (and it finally looks to be going ahead, but again, you never know what will happen). And the source material is also very good, so I hope they will figure a way to make this movie. Maybe the best thing to do is to push it back to a time when Clooney and Pine could fit it into their schedules?
Based on the James Ellroy novel, White Jazz is set in late 1950s Los Angeles, and follows a vice cop Dave Klein (who was to be played by Clooney), who senses he's being set up by the police commissioner, he sets out to expose a decades-old network of corruption engineered by the LAPD.
Update: Joe Carnahan has posted a comment on his blog:
Rough weekend. I had a bad feeling after they pushed 'Leatherheads' to April ecause of the extensive post on that film that something was going to have to give. Also, George is neck deep in the Coen bros. film at the moment and trying to do 'Michael Clayton' press which will likely carry over into Awards season...SO...they wanted to see about pushing White Jazz back, which I really don't want to do. I've been waiting awhile to make this one and I wasn't content to sit on my hands.
Right now, (actually it began on friday) we're in the process of trying to plug a guy into this movie that, if it works, would be pretty f*cking amazing. No, INCREDIBLY f*cking amazing, so we'll see what happens.
No tears kids. This is the business. It happens all the time and you've got to have the balls and the ability to push past in spite of the setbacks.
We march on.