Matt Damon To Be Bourne Again?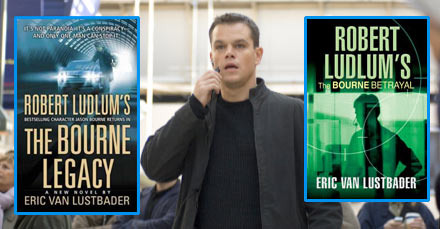 A couple months back, Matt Damon was going around telling people, press, and anyone who would listen, that he would not be returning for a fourth Jason Bourne movie.
"We have ridden that horse as far as we can." He admitted to feeling like "a bit of a prostitute for putting out two number threes in one year."
Well something has apparently changed his mind, and Damon now seems to be considering the possibility of a fourth film.
"Personally, the character means a lot to me because the character has done so much for my career. You know, it put me in the position where I have a lot more choices of kind of movies I want to make," Damon told the Agence France Presse in Tokyo. "If Paul Greengrass, maybe years down the road, was interested in doing another one, then I would do it, too," he said. "I don't think either of us completely put the character to bed yet."
The Bourne trilogy has made over $900 million worldwide at the box office (the last film, Ultimatum, responsible for $404 million of that total). So it's likely that the money is doing a little bit of the talking. The movies are based on novels by Robert Ludlum, who passed away in 2001. Eric Van Lustbader has since written two sequels to Ludlum's Bourne series: The Bourne Legacy in 2004, and The Bourne Betrayal in 2007), both of which have received lukewarm reviews by readers. Hollywood might be better off creating their own story to continue the franchise.