Babylon A.D. Movie Poster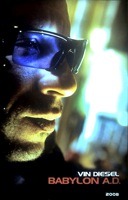 Alex at FirstShowing has scored the poster for Vin Diesel's upcoming sci-fi movie Babylon A.D. I know, I know, it's Vin Diesel, and you probably don't care, but the poster looks kinda bad ass (but not completely bad ass).
The film follows Veteran-turned-mercenary Thoorop (Diesel) who takes the high-risk job of escorting a woman (Mélanie Thierry)  from Russia to China. Little does he know that she is host to an organism that a cult wants to harvest in order to produce a genetically modified Messiah. Based on the French novel by Maurice G. Dantec, who was strongly influenced by Friedrich Nietzsche, Philip K. Dick and punk rock. The film also co-stars Michelle Yeoh (Crouching Tiger, Hidden Dragon, Sunshine) as a nun.
French filmmaker Mathieu Kassovitz is also responsible for 2003's Gothika, which I admittedly have never seen. I've heard great things about the cinematography, but not so very great things about the film itself (hence, the reason why I never saw the film). Check out the full poster after the jump.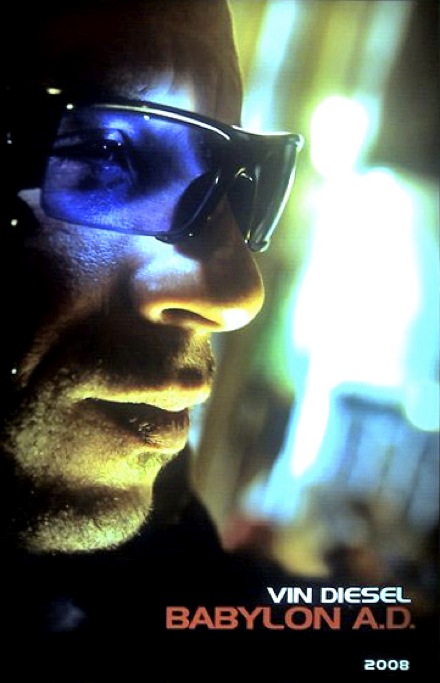 Babylon A.D. is set to hit theaters on Leap Day, February 29th, 2008.Trivia: French actor Vincent Cassel was initially sought to be cast in the lead role. Vin Diesel dropped out of playing the lead role of Hitman for this part.