Enchanted Sequels?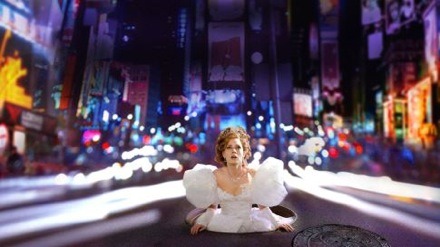 Have you ever been embarrassed about wanting to see a particular movie? I feel this way about Disney's Enchanted. Sure, it's a love-story. Sure, it's a family film. Most people I have talked with have no interest in this film, but I've always believed that it has huge potential. Aside from Amy Adams (who is awesome), the movie has the possibility of being Disney's Shrek. And it appears that Disney thinks so as well.
My buddy Alex at FirstShowing has some news from ShowEast, where presenter, Diego Lerner of Disney, told an audience of movie theater exhibitors and Hollywood folk that Disney sees Enchanted as a Franchise. Apparently the mouse house believes this film will be huge enough to spawn a couple sequels. Sure, Lerner could just be hyping up the film to the exhibitors in attendance, but I think what he says is true. I've talked to a couple of people who have seen the film and have nothing but good things to say about it. But I've also heard that Enchanted is a pretty self contained movie, so it doesn't set-up for future films.
Some of you might be wondering, "what is Enchanted?" Here is the official plot synopsis:
A classic Disney fairytale collides with modern-day New York City in a story about a fairytale princess (Amy Adams) from the past who is thrust into present-day by an evil queen (Susan Sarandon).
Enchanted hits theaters on November 21st 2007.