George Miller Casts Justice League Of America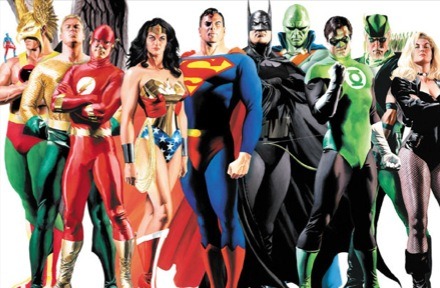 After months of rumors, George Miller is currently hard at work casting Justice League of America. Miller has been in Los Angeles since Saturday, auditioning a lot of young actors in a marathon casting session that started Sunday and continues through Monday. And by young actors, I mean YOUNG ACTORS. This is starting to look more like a Teen Titans movie.
Apparently, Miller wants actors who will be able to grow into their roles over the course of several movies. Did you read that? SEVERAL MOVIES. Until now it has been highly reported that Warner Bros wanted to use this team-up film as a launching pad for eventual single super-hero franchises. It appears that might be the long term plans, but Miller is looking to do more than one JLA movie.
According to Hollywood Reporter, 35 to 40 actors are set to test for Justice League, including: Adam Brody (The O.C.), Joseph Cross (Running With Scissors), D.J. Cotrona (Windfall), Mary Elizabeth Winstead (Grindhouse), Michael Angarano (Sky High), Teresa Palmer (Wolf Creek), Max Thieriot (Jumper), rapper Common, Friday Night Lights stars Minka Kelly, Adrianne Palicki and Scott Porter. According to the report, the test included no costumes, and script pages.
Miller should be making some tough decisions by mid-week, which means we'll be finding out the casting of f Superman, Wonder Woman, Batman, Flash, Aquaman, Green Lantern and the Martian Manhunter probably by month's end.