Indiana Jones And The Stolen Set Photos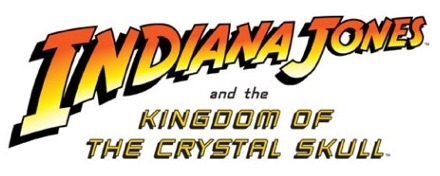 There was a break-in at the Indiana Jones and the Kingdom of the Crystal Skull production offices on the Universal lot, which resulted in the loss of 2,500 production photos (including close-ups of all the props including the Crystal skulls and many more spoiler filled photos),the 400-page production budget for the film, and possible scripts and hard drives.
The thief tried to offer the goods to a couple online entertainment websites for a reported cost of $2000. If the massive amounts of spoilers were to hit the internet, it could have been EXTREMELY damaging to this upcoming blockbuster sequel. Who knows what kind of effect it could have had on the film's bottom line.
It is believed that TMZ may have been involved in a deal as they were promoting a "Indy 4 Budget Revealed" story on their website early Tuesday. The story mysteriously disappeared from their "Tonight on TMZ" preview video, leading many to believe that they dropped the story after being contacted by Paramount Lawyers.
As for the stolen goods, the police may be saying that the investigation is still ongoing, but it has been reported elsewhere around the internet that the FBI was able to obtain the thief and all the stolen materials with the cooperation of an unnamed online reporter/blogger. Apparently the thief was arrested during a sting operation on Tuesday afternoon in Los Angeles.
Many of the online sites and some of the major newspapers have already weighed in on this news (you can see a bunch of the links below), but I would like to direct you to Neil's post at Film School Rejects has a very interesting take on this situation.
And I also think it's very interesting that the online movie journalist community gets such a bad rep in the industry, especially when it comes to leaks and spoilers. But it was one of our own who helped aid in this investigation. And while a blogger did the right thing, a professional news website/television show owned by a HUGE media company might have actually paid a thief for seriously stolen goods (again, this is all unsubstantiated speculation).
I wonder what someone like Variety honcho Peter Bart might think of this situation. He usually disparages online journalists and bloggers for their lack of effort and ethics every chance he gets.