Walk Hard Movie Poster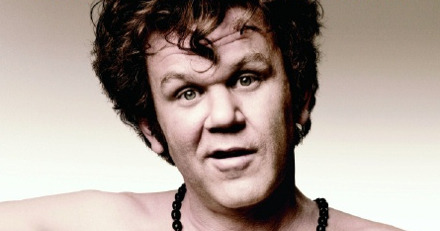 Cinematical has posted the new poster for the Judd Apatow produced musical biopic comedy Walk Hard: The Dewey Cox Story. The theatrical trailer failed to impress me. Actually it looks horrible, and this is coming from a guy who has loved nearly everything that Judd Apatow and star John C Reilly have been involved in thus far. And it worries me that they are promoting this new comedy as "From the guy who brought you Knocked Up and Superbad." The movie is actually directed by Jake Kasdan who did Orange County. Check out the full poster after the jump.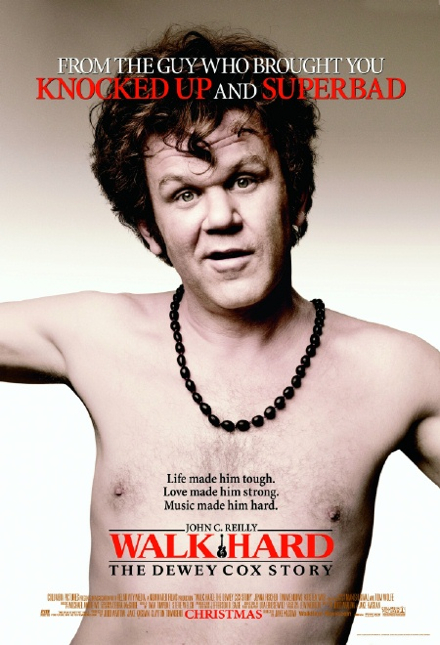 Walk Hard follows the up-and-down-and-up-again struggle of legendary musician Dewey Cox (Academy Award® nominee JOHN C. REILLY) as he rises from the poverty of a hardscrabble Alabama farm to conquer the world of popular music through a rollercoaster career that spans seven decades. Along the way to superstardom, Dewey acquires all the trappings of fame and fortune â€" multiple wives, eleven kids, several mansions, his own '70s TV show, and a chimp â€" only to blindly trample them all on his relentless journey to the top. During a life that includes losing his sense of smell after a tragic childhood accident, conquering the music industry and carousing with celebrities from Elvis to The Beatles, even the love of a good woman â€" longtime back-up singer Darlene Madison (JENNA FISCHER, "The Office") â€" isn't enough to stop the rock n' roll spiral of drugs, prison, and rehab (lots of rehab) that marks Dewey's pursuit of writing classic songs that will change a nation at least once.