Tim Burton To Direct Frankenweenie Stop-Motion Animated Feature Film?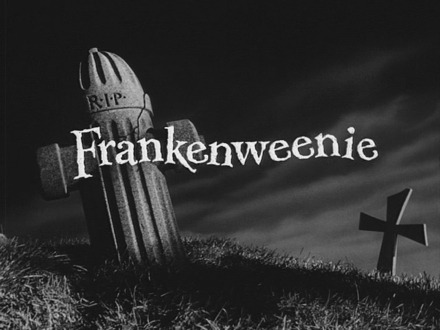 It all started when Dick Cook, the Chairman of Walt Disney Pictures, mentioned during a Question and Answer session at North Carolina School of the Arts that Disney would be announcing a new stop-motion animated film in the next couple months. Cook slyly revealed that project would be helmed by "the creative mastermind behind the majority of stop-motion pictures in the last decade." That leaves only two possibilities, Tim Burton or Aardman Animations. But the latter is more of a collective group of creative masterminds that were responsible for the Wallace & Gromit films and Chicken Run, where the former is a one man namebrand. The consensus is that Cook was talking about Burton, who is currently in post production on Sweeney Todd: The Demon Barber of Fleet Street.
AinitCool later received an anonymous e-mail tip claiming that Burton will in fact be making a stop motion animated feature length remake of his infamous short Frankenweenie. Burton made the short black and white film in 1984. It is rumored that Disney decided to shelve the project because the content was too "questionable" for children. However, after the mainstream success of such Burton films as Beetlejuice, Pee Wee's Big Adventure, and Batman, the film was given a home video release on the Nightmare Before Christmas DVD.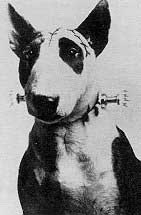 Frankenweenie is a parody of the 1931 Frankenstein film. When young Victor's pet dog Sparky is hit by a car, Victor decides to bring him back to life the only way he knows how. But when the bolt-necked "monster" wreaks havoc and terror in the hearts of Victor's neighbors, he has to convince them and his parents, that despite his appearance, Sparky's still the good loyal friend he's always been. The film starred Shelley Duvall, Daniel Stern, Barret Oliver, Sofia Coppola and Jason Hervey.
I'm a huge fan of Burton's Nightmare Before Christmas, and would love to see him design a new stop animated film. Burton for me has never been a great director, but instead a great artist, who has a fantastic sense of production design. The stop animated world is a perfect fit for his genius. Check out a slideshow presentation featuring a look at the original 29-minute Frankenweenie short film below via YouTube.
Note: This project has not been confirmed, and until such time should be considered a rumor.