Wolverine: Gavin Hood Explains His Interest And Possible Sequel; New Screenwriter Hired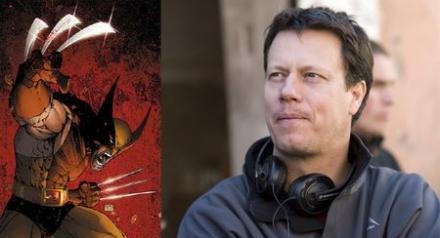 20th Century Fox and Hugh Jackman have brought Swordfish and Hitman screenwriter Skip Woods to revise ("more than a polish") David Benioff's draft for the upcoming X-Men spin-off prequel, Wolverine. Director Gavid Wood, whose film Tsotsi won the Academy Award in 2006 for Best Foreign Language Film, has been out promoting his new film Rendition, where online journalists have been pestering him for new information about the upcoming comic book adaptation. Hood told SuperHero Hype why he is interested in making Wolverine:
"What appeals to me about the Wolverine character of all the other characters is that my feeling that he's the one that suffers from the most existential angst. Since I'm a guy who loves emotional complexity, it seemed to me that… when I was first approached to do it, my first thought was, 'What? Me? Do this? What is that? I don't know enough about comic book characters.' And of course, I then did some further research and I realized that the character of Wolverine, I think his great appeal lies in the fact that he's someone who in some ways, is filled with a great deal of self-loathing by his own nature and he's constantly at war with his own nature. It seemed to me that really what it is, is that it's a little like great Greek mythology, which is something I've always been in love with where the Greek Gods threw thunderbolts and Poseidon conjured up storms, but those mythological stories were designed to examine emotional truths. It seems to me that the character of Wolverine epitomizes in a modern context, a kind of great mythical tradition of using larger-than-life characters in order to play with and examine human emotion at a sort of operatic level."
But the most interesting development came when Hood was asked if they were planning to shoot in Japan (which is part of the early years of Wolverine's comic book origins). Hood responded:
"No, sadly no. We're not going to Japan. "I think that will be in 'Wolverine 2' but I won't say any more than that."
Did you read that? Wolverine 2!? Looks like Fox is planning for a Wolverine franchise (possible trilogy). Filming on Wolverine begins this November in Australia for a 2008 release.
Contributing Sources: IGN, SuperHeroHype