Jessica Biel Is No Wonder Woman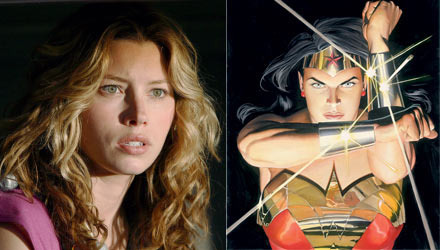 Jessica Biel will not be playing Wonder Woman in the Justice League of America Movie after all. Earlier this week it was first reported that Biel was officially in talks for the role. But now Entertainment Weekly reports that Biel has officially passed on the role. Comic Book fans around the world rejoice! May-be now they'll find a good actress, whose body and stature more suits the role.
It should also be noted that earlier this week, it was also reported that Australian actress Victoria Hill had recently auditioned for the role. If you can't find a better actress with name value, Hill seems perfectly fit for the super amazon role.