Transformers 2 In Summer 2009!?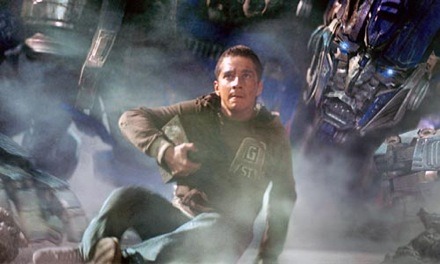 Update #1: Paramount Pictures has apparently set June 29th 2009 as the official release date for Transformers 2, according to BoxOfficeMojo.
The Los Angeles Times is reporting that Steven Spielberg and Michael Bay have signed with DreamWorks to make Transformers 2, which will hit theaters in Summer 2009. However, Michael Bay wrote last week on his blog that he might be "jump ship" to make a pre-strike movie. If Bay gets involved in a big budget picture like Disney's Prince of Persia, who knows when Bay would be available for a Transformers sequel.
It took a little longer than 12 months to make the first film (pre-production to completion), and that probably involved a longer pre-production process (due to initial concepts and designs). So for Transformers 2 to hit screens in July of 2009, the film would need to begin production by Fall 2008. And if Bay were to make a pre-strike movie, that is the date he would need to be free by.
Update #2: Will Michael Bay direct 2012: The War for the Souls Next Before Transformers 2?