Superhero Cast Announced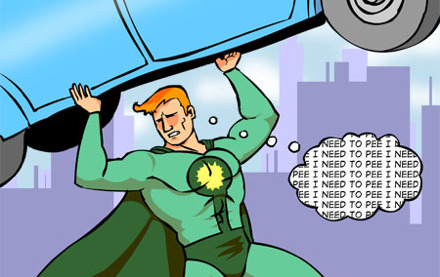 Dimension Films have finally announced the completed cast line-up for their upcoming superhero comedy spoof. The cast of Superhero includes: Drake Bell (Yours, Mine and Ours), Sara Paxton (Sydney White), Christopher McDonald (Happy Gilmore), Leslie Nielsen (The Naked Gun), Kevin Hart (Soul Plane), Marion Ross (Happy Days), Ryan Hansen (Palo Alto), Jeffrey Tambor (Hellboy) and Brent Spiner (Star Trek: The Next Generation).
I'm a little disappointed with the cast list (with the exception of McDonald and Spiner), but I've already set my expectations really low as Scary Movie 3 & 4 writer/director Craig Mazin will helm the project. I really think a superhero spoof could be great if done right. I'm kind of surprised that they're not calling it "Superhero Movie", or has America caught on that the Scary Movie franchise sucks? If so, I'm surprised it took four films.