First Look At Sex And The City: The Movie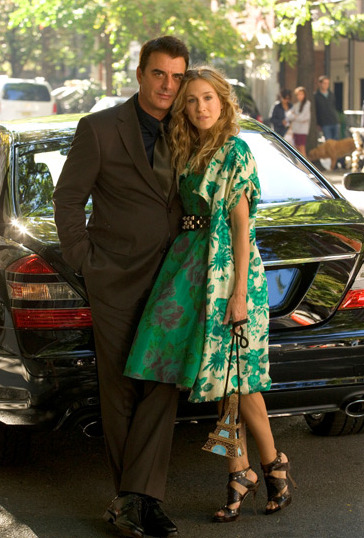 MTV have published the first photo from the Sex and The City movie, which features Sarah Jessica Parker's Carrie Bradshaw and her love interest, Mr. Big (Chris Noth).
I was never one to watch the television series, and a big screen movie excites me even less, but I thought I'd post this because someone reading is probably interested (oh, and the news is slow today).
Sex in the City is set to hit theaters on May 30th 2008.