TIFF Movie Review: Son Of Rambow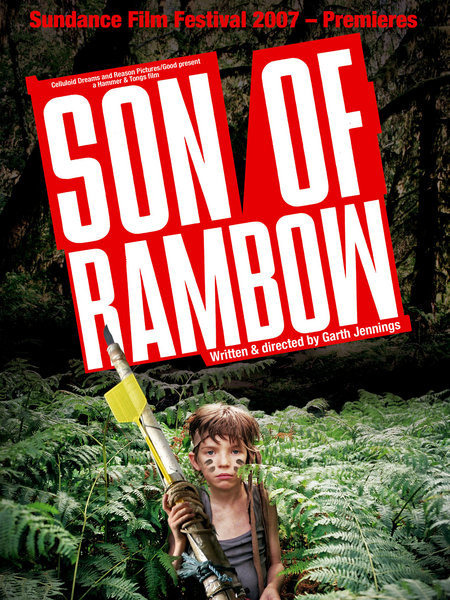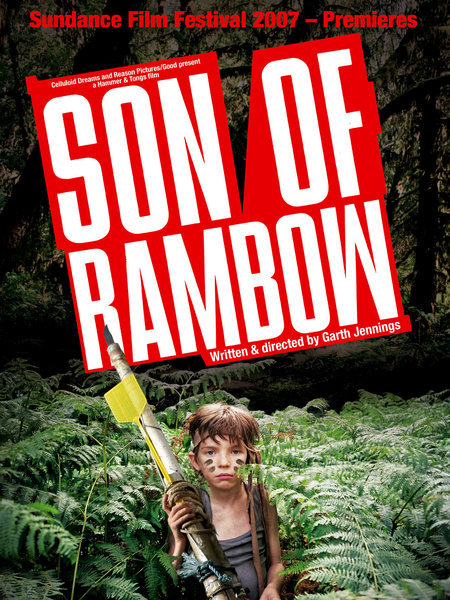 Son of Rambow was one of the most talked about movies at the 2007 Sundance Film Festival. But it was one of those films that I was never able to squeeze in to me schedule for one reason or another. Not seeing Rambow is my biggest regret of Sundance 2007.
From Garth Jennings, the director of The Hitchhiker's Guide to the Galaxy, comes a magical movie about friendship and the discovery of filmmaking at a very young age. Will is the eldest son of a fatherless Plymouth Brethren family, and is forced to abide by a strict moral code which doesn't allow him to listen to music or watch movies or television. Will somehow becomes involved with the school's biggest misfit troublemaker and thief, Lee Carter. Set in the early 1980's, and partly inspired on events from Garth's childhood, Son Of Rambow is the title of a movie made by two little boys after watching First Blood (Rambo) on a bootleg VHS tape.
Jennings' film almost feels like a Wes Anderson movie, but is, at times, much more playful. It's about the wonder of a young boy's imagination. Son of Rambow is one of those movies which makes me remember why I feel in love with movies. It's the Cinema Paradiso for the next generation. It's the type of movie that you'll eventually run on repeat in your DVD player. It's remarkably imaginative, and both heartbreaking and heartwarming.
When I was in middle school, I saved up and bought a cheap video camera. Me and my friends would get together and film movies after school. The Warriors Through Time, an epic tale that was part Back to the Future, and part Tron, which used all the cheesy in camera special effects that we could discover (for example, making someone disappear by pausing the video, moving them off screen, and resuming the record). We once made this series of films (we had sequels) about a talking hamster, who while his human family is not looking, escapes from his cage and plays in the wonderful big human world. When the family goes on Summer vacation, the hamster must protect the house from a burglar. So yeah, Look Who's Talking Now meets Home Alone. I'm not saying the movies were necessarily good, but they were fun. They were the reason I fell in love with film and filmmaking. And The Son of Rambow is a romanticized version of this childhood discovery. And no, you don't need to have a video camera in your childhood to relate. This is a film that I am sure everyone will love.
/Film Rating: 8.5 out of 10