Movie Trailer: Francis Ford Coppola's Youth Without Youth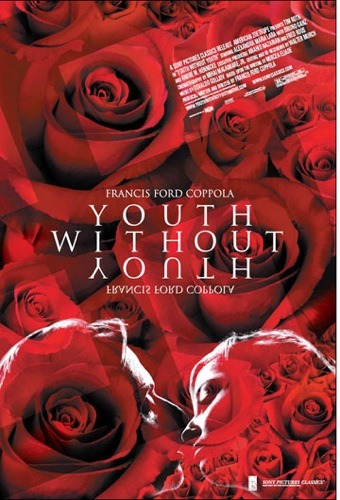 The movie trailer for Youth Without Youth, Francis Ford Coppola's first new film in 10-years, is now online. Coppola adapted, produced and directed the movie based on the 1976 novel by Romanian-born religious historian Mircea Eliade.
The short teaser trailer looks interesting, but doesn't really show much, or at least it doesn't show much in terms of narrative story. And that worries me quite a bit since I have heard that it is somewhat personal and experimental. It has been widely reported that the film was inspired by his daughter Sofia, and shot with a low $5 million budget film last winter in Romania using a Sony High Definition camera. The movie has been screened in front of friends and fellow directors including: Martin Scorsese, Dennis Hopper, Andy Garcia, Matt Dillon, Danny DeVito, Rhea Perlman, Spike Jonze, John Singleton, the Hughes Brothers, Alfonso Cuarón, and Gus Van Sant attended the screening. It has been said that overall the film is "Good, but very difficult."
The movie stars Tim Roth as a 70-year-old who is struck by lightning and suddenly gets younger and more brilliant. The film co-stars Alexandra Maria Lara and Bruno Ganz, and Matt Damon makes a cameo appearance. Coppola's last time behind the camera was 1997's Rainmaker which also starred Damon.
[flv:http://media2.slashfilm.com/slashfilm/trailers/youthwithoutyouth.flv 470 310]