TIFF Movie Review: Very Young Girls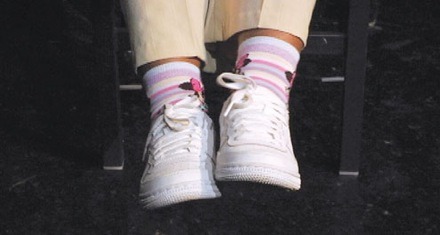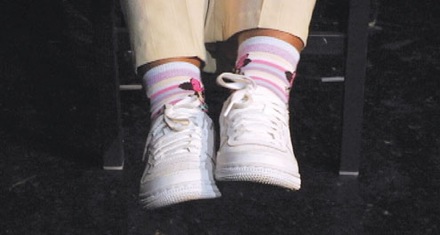 Did you know that the average age of a starting prostitute in New York City is 13 years old? Underage teenage prostitution is a big problem in the big apple.
Very Young Girls is an intensely moving, disturbing yet eye-opening look at this world which is normally ignored. Some of the girls featured in the documentary started when they were as young as 12 years old. Through a series of home videos, we see a brother pimp team pick up new underage hoes. It begins almost as a relationship, but with a man who is usually old enough to be their father. The situation is very strange. The pimp is even usually referred to as "daddy".
The girls are isolated from their normal life, and through mind games an intimidation, they are forced into the commercial world of child abuse. They are exposed to drug use, and are rewarded with affection when they bring home cash. When the money stops to flow, they are physically punished (and we see this in segments of the previously mentioned home video tapes) and sometimes even raped. One of the huge problems is that we look at teenage prostitues as criminals rather than victims. With no family, no friends, and no where to go (shelters won't take anyone under 18 years of age), the young girls are unable to escape their situations. But like many other forms of abuse (domestic...etc), the young girls find themselves emotionally attached to their pimps, and unable to mentally escape their situations.
One young girl named Nicole was abducted and forced to have sex with over 30 men. Luckily the police caught and arrested her. So what happened to Nicole? Instead of being transported to a hospital, she was thrown in jail. After a series of court trials, she was finally released into the custody of her mom and ordered to attend GEMS, an AA-like rehabilitation program for young females.
GEMS (Girls Education and Mentors Services) provides rooms, counseling, education and job placement. The women who work there are underpaid saints.The program clearly doesn't have the funding that it deserves, and right now only is able to help 200 girls a year (only a small portion of the big problem). Some of the young girls who enter this problem relapse and are never heard from again, but for others this is the only way out. And we see examples of both of the possible scenarios.
/Film Rating: 7.5 out 10