Juno Movie Sountrack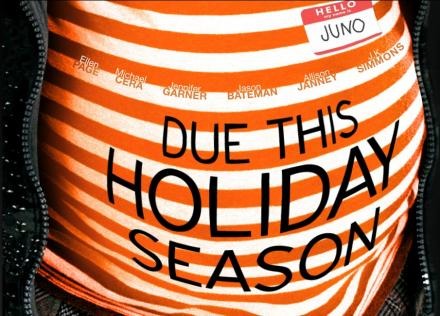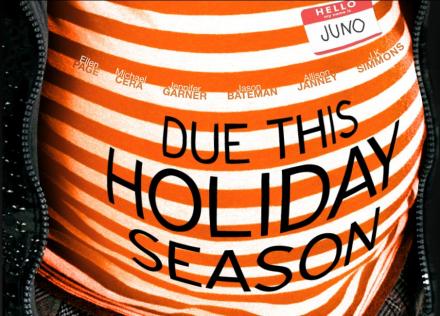 Not only is Juno one of the best movies of the year, but it also has one of the best movie soundtracks of the last five years. It's kind of like a Wes Anderson film in the way that it will expose you to a whole new compilation of music (and more specifically Kimya Dawson's indie folk punk tunes). Yes, the music tends to skew to a younger audience, so if you're over 40 this might not be your thing. I'm not sure is Wes Anderson's soundtracks are a good comparison, Garden State might be a better example. I know when I get home I'm going to hit up iTunes and my local CD store to collect the soundtrack on my own, because I can't wait for Fox Searchlight to release it.
So what songs are on the Juno soundtrack? Here is a complete listing so that you can build your own playlist in anticipation of the film's theatrical release in December.
I spoke to director Jason Reitman this weekend and he said that Ellen Page had a lot to do with the sound of the film.
"At one point, I asked Ellen Page before we started shooting, 'what do you think Juno listens to?' And she said 'The Moldy Peaches'. She went on my computer, played the songs, and I fell in love with it. Diablo and I discussed putting a Moldy Peaches song in it where the characters would sing to each other. I got in touch with Kimya Dawson of The Moldy Peaches and she started sending me her work, which was beautiful, and that became a lot of the soundtrack."
Screenwriter Diablo Cody added: " I love the music. I think that Ellen Page as a person informed a lot about the movie. She's just an interesting personality and such an amazing person, that you couldn't help but put her stamp on things."
Singer/Songwriter Kimya Dawson writes the following on her live journal:
"Some of those songs were recorded in my bed in Bedford Hills, under the covers, on the 4-track. And when people were coming up to me telling me I did a great job it felt weird because I didn't do a job. I wrote a bunch of crap when my heart was hurting. Everyone else had to do a job. The songs were already there. Just floating around in space. I didn't do anything specifically FOR the movie. Except record some instrumental versions of a couple songs that only have two chords. That was easy. so, yeah..."
Some of Dawson's songs are available on her website, KimyaDawson.com.
Thanks to my good friend Alex Vo for providing me with the press notes that I forgot to grab while I was rushing from the Juno junket to the Religulous event. And be pre-warned that the cut of the film shown at Toronto may differ from the theatrical release (although, the MPAA already gave them a rating so maybe it's final), so some these music tracks could change.
Performed by The Moldy Peaches
ALSO performed by Ellen Page and Michael Cera
"Tire Swing"
"My Rollercoaster"
"So Nice So Smart"
"Reminders of Then"
Written and Performed by Kimya Dawson
"Tree Hugger"
"Sleep"
Performed by Kimya Dawson and Antsy Pants
"Once I Loved"
Performed by Astrud Gilberto
"All I Want Is You"
Written and Performed by: Barry Louis Polisar
"Besame Mucho"
Performed by: Trio Los Panchos
"A Well Respected Man"
Performed by The Kinks
"Doll Parts"
Written by Courtney Love
Preformed by ??????
"I'm Sticking With You"
Preformed by The Velvet Underground
"Dearest"
Performed by Buddy Holly
"Why Bother"
Performed by tHe drop
"Superstar"
Performed by Sonic Youth
"Piazza, New York Catcher"
"Expectations"
Performed by Belle & Sebastian
"All the Young Dudes"
Performed by Mott The Hoople
"Sea of Love"
Performed by Cat Power
"Vampire"
Performed by Antsy Pants