Joseph Kosinski To Direct TRON Sequel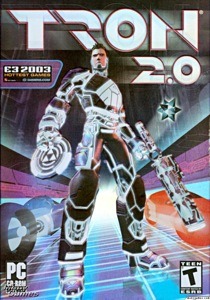 Last week we reported hat TRON director Steven Lisberger is finally set to make his return to the big screen after a 19 year absence with a film co-authored by Jessica Chobot titled The Soul Code. We told you that for years Lisberger has trying to get a TRON sequel off the ground. Well it now looks like a sequel will happen, but without Lisberger attached to write or direct. I wonder if the announcement last week had anything to do with fast-tracking this project into production.
Commercial director Joseph Kosinski is in final talks to develop and direct TRON. That's right, even though the film is being described as "the next chapter", the film will be released under the original title of the 1982 cult classic film. Lisberger isn't completely out of the mix, he will be given a producing credit (who knows if its anything more than that – a credit). You might remember Kosinski's name because last month he was also announced to helm the Logan's Run remake. You can check out some of his commercial work at this link.
The new movie is being written by Lost scribes Eddie Kitsis and Adam Horowitz, with input from Kosinski. Tron is one of the first movies with extensive computer generated graphics and effects, and is certainly ripe for a remake. My only trepidation is that the effects might be updated too much, and the film not resemble the original. I don't think that Disney would let this happen however. Kosinski has done a lot of work integrating live action with CG, so this should be the perfect project for him.
The original film was about a computer hacker/arcade owner who is split into molecules and is transported into a computer. In this computer a mean program called Master Control behaves like a dictator. The hacker, who programmed a number of features of the environment he got into, teams up with a book keeping program and his girl-friend and together they try to replace Master Control with Tron. Tron is an honest safety system.
Source: Hollywood Reporter