Open Season 2 Goes Direct To DVD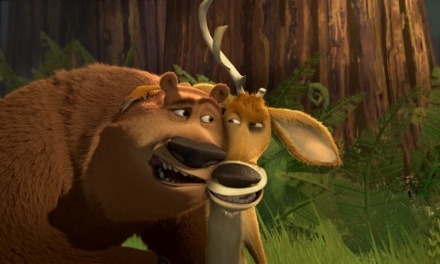 Bad News: Sony has decided to greenlight a sequel to last year's computer animated film Open Season.Good News: Open Season 2 is scheduled to go direct to DVD in 2009.
While we at /Film do not condone the direct-to-DVD sequel, we find it less painful when it's a movie/franchise we don't feel personal attachment to. Since John Lasseter has convinced Disney that the direct-to-DVD sequel is hurtful to the studio and franchise's legacy, there is now a void to fill on crappy second rate animated sequels. But do kids really want to return to the world of Open Season? One also wonders if Ashton Kutcher and Martin Lawrence will return for a fast pay day I mean, to record the character voices, or if Sony will follow Disney's lead and hire some second rate voice imitators to fill in the gaps.
 source: Variety