Video Footage: Jackass 2.5 Secretly In Production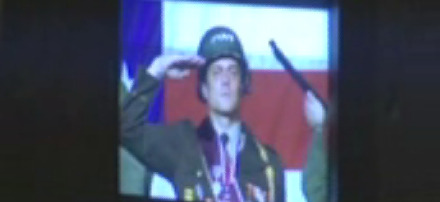 When Jackass: Number Two was released theatrically, Johnny Knoxville was telling selected press that they still had plans to shoot more footage.
"There's some stuff I'm still wanting to shoot, and we might shoot in November. It's not for a three, it's just because it's something I really want to do, and I said I was gonna do it, and then I could not not do it."
The Jackass guys claim to have over 40 minutes of deleted scenes from Number Two which are more than good enough to be featured in the first film.
"We do have 40 minutes of really good stuff that's going to come out in some form and we're going to shoot in November," stated director Jeff Tremaine. "I know he's not going to let us stop shooting, so something's gonna happen. We're not calling it Three, but you'll see what we shoot somehow."
But we've heard nothing since... Until now.
A spy sent us supposed footage from the Los Angeles set of Jackass 2.5, which is now being shot secretly. Check out the video footage after the jump.
Update: We have learned from Zack Lawrence that the Jackass crew is in fact currently shooting new stunts and segments for Jackass 2.5, which is currently scheduled to hit DVD this Christmas. Bam Margera apparently made an appearance on the Howard Stern Show earlier today, and let it slip that the Don Vito teeth pull which was shown in the television ads and movie trailer will be one of the cut segments featured on the all new release.
[flv:http://media2.slashfilm.com/slashfilm/trailers/jackass25footage.flv 450 350]