Affleck's Gone Baby Gone: Behind The Scenes Photo And Review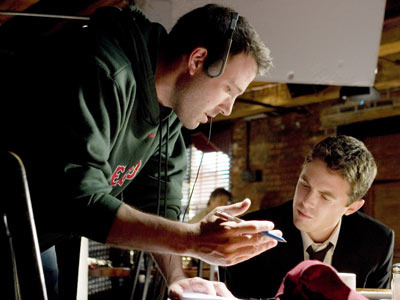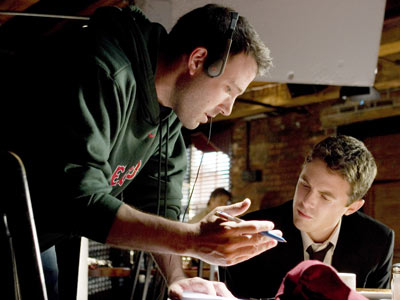 Entertainment Weekly has published a bunch of behind the scenes photos from upcoming fall movies. The above photo is from Ben Affleck's directorial debut Gone Baby Gone. Ben consults with star and brother Casey Affleck about his upcoming scene. We're really excited to see this film. I loved Mystic River, and have always followed Affleck's career closely.
I find it really strange that this film is not showing at any of the fall festivals. I was really looking forward to checking it out at Toronto. Last week someone sent a sneak peak review to AintItCool, here is in excerpt:
This film is very good. It's beautifully shot, and Older Affleck uses his locations to the fullest. For a first major directorial venture it's put together well, and doesn't drag. The ending is a great example of a cinematic exhalation of breath (you'll see what I mean). Ed Harris steals the show. I wouldn't be surprised if he gets a nod from the little naked golden man for this one. If this is an indication of his skills, I'd like to see more from Affleck. He has pace, shots, and construction down.
Gone Baby Gone hits theaters on October 19th.