Justice League Of America Movie Begins Casting... In Canada?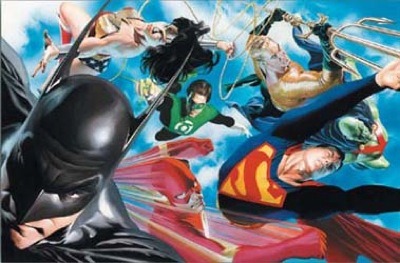 ObsessedwithFilm is reporting that casting has begun on the Justice League of America movie in New York, Vancourver and Toronto. Warner Bros have hired casting directors Susan Shopmaker (The Holiday, Mean Girls), Michelle Allen (Dead Like Me) and RDC Casting (The Shipping News), and sides have been posted for multiple roles on an industry audition site Showfax. However, the roles are all listed under vague codenames like "Male Option #1″, and the actual sides available to subscribers are actually scenes taken from Sidney Lumet's Networ, Rob Reiner's Few Good Men, and Gus Van Sant's Good Will Hunting. You can see some of the sides here, here and here. Thanks to green of the SHH forums and moviehole for the info.
Having two of the casting offices in Canada seems to indicate that some (or much) of the filming may take place up north. Vancouver also happens to be the same place where Smallville tapes, which may further fuel the rumors of Tom Welling playing Superman (despite public denials from bough Alfred Gough and Welling's management).