First Look: Natalie Portman And Jason Schwartzman In Wes Anderson's Hotel Chevalier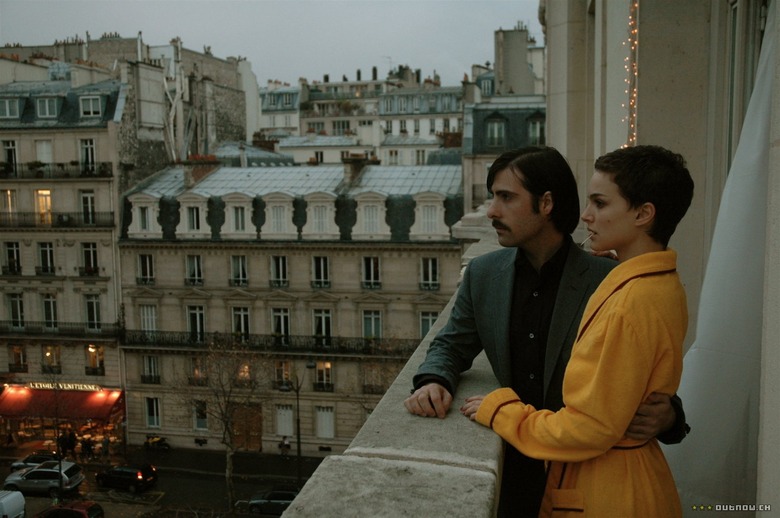 Check out the first photo from Wes Anderson's 12-minute short film, Hotel Chevalier. Click on the image to enlarge. Apparently the short film stars Natalie Portman and Jason Schwartzman, and acts as a prequel to The Darjeeling Limited. The short was filmed way before Darjeeling started production, and Anderson now plans to release the short attached to Darjeeling next month.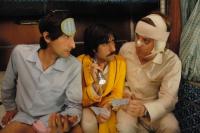 The short takes place in one room of a French hotel (Hotel Chevalier) and serves as "a short epilogue of one heartbreaking history of love and the prologue of the travel told in 'The Darjeeling Limited." Hotel Chevalier will screen Out of competition in the upcoming Venice Film Festival. You may also notice that the yellow robe seen on Portman in the photo, can also be seen on Schwartzman's character in Darjeeling Limited (seen right).
source: NataliePortman