One Missed Call Movie Trailer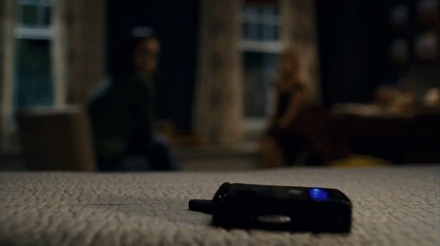 The movie trailer for the American remake of Takashi Miike's 2004 J-Horror film One Missed Call is now online. Interesting concept, but it looks like just another bad horror remake (ala Pulse). Here's the plot synopsis, followed with the trailer after the jump.
In One Missed Call, a chain of people receive terrifying cell phone messages of their own final fatal moments. Though the messages can be deleted, their number is up. Beth Raymond (Shannyn Sossamon) is traumatized when she witnesses the gruesome deaths of two friends just days apart. Even more disturbing, she knows that both of them had received chilling cell phone messages-actual recordings of their own horrifying last moments. Impossibly, the calls were received days before they died, but each death occurred precisely when and how the messages foretold. The police think Beth is delusional-except for Detective Jack Andrews (Edward Burns) whose own sister Jean was killed in a freak accident that bears a strange similarity to the deaths of Beth's friends, Leann (Azura Skye) and Taylor (Ana Claudia Talancón). Together, Jack and Beth work feverishly to unravel the mystery behind the ominous calls. But even as they get closer to the truth, Beth's cell phone begins to ring with an eerie tune, and the readout says One Missed Call...
[flv:http://media2.slashfilm.com/slashfilm/trailers/onemissedcall.flv 470 264]
You can also watch the trailer in High Definition on Yahoo. One Missed Call hits theaters on January 8th 2008.