Run, Fatboy, Run Movie Poster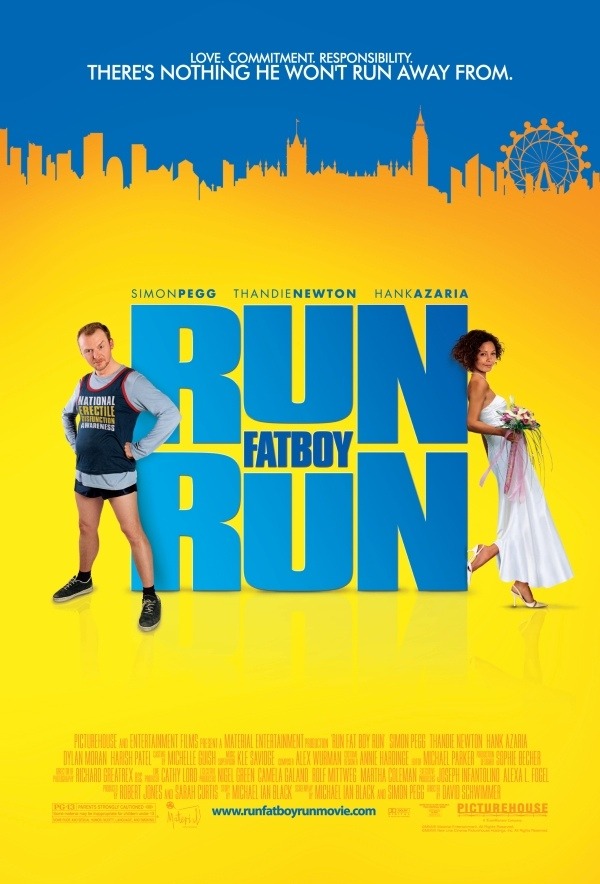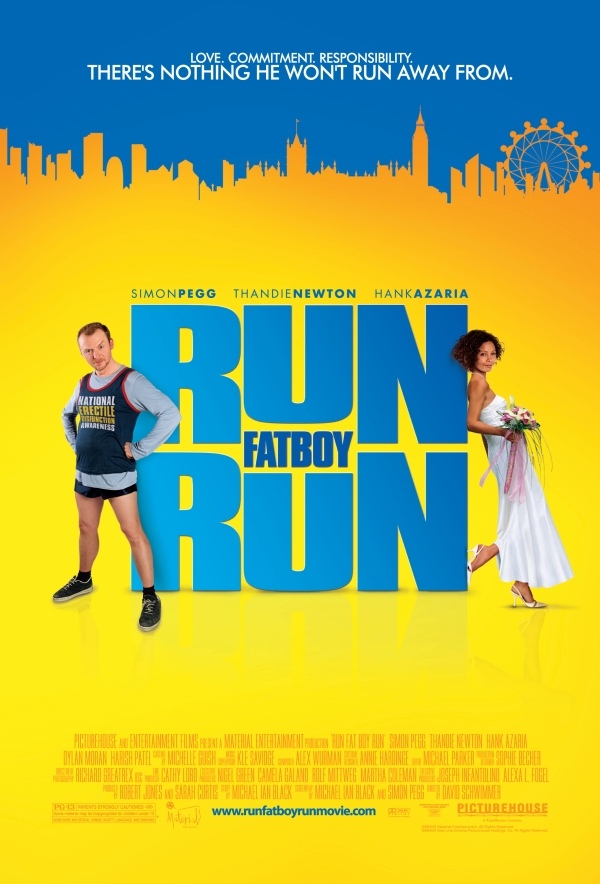 Cinematical has posted the theatrical movie poster for Run Fatboy Run, a movie by David Schwimmer (yes, the Friends guy) starring Simon Pegg (of Shaun of the Dead fame). I just caught the film yesterday but am not allowed to review it until the Toronto Film Festival screens the film next week. I will say this: It's a funny yet surprisingly endearing. Click on the image to the right to enlarge. Here is the film's official plot synopsis:
Five years ago Dennis (Pegg) was at the alter about to marry Libby (Newton), his pregnant fiancée. He got cold feet and ran for the hills and he's been going in circles ever since. When Dennis discovers Libby's hooked up with high-flying-go-getter Whit (Azaria), he realizes it's now or never. He enters a marathon to show he's more than a quitter but then finds out just how much sweat, strain and tears it takes to run for 26 miles. Nobody gives him a chance but Dennis knows this is his only hope to more than a running joke.