SAW 4 Pulls An R-Rating, Final Theatrical Movie Poster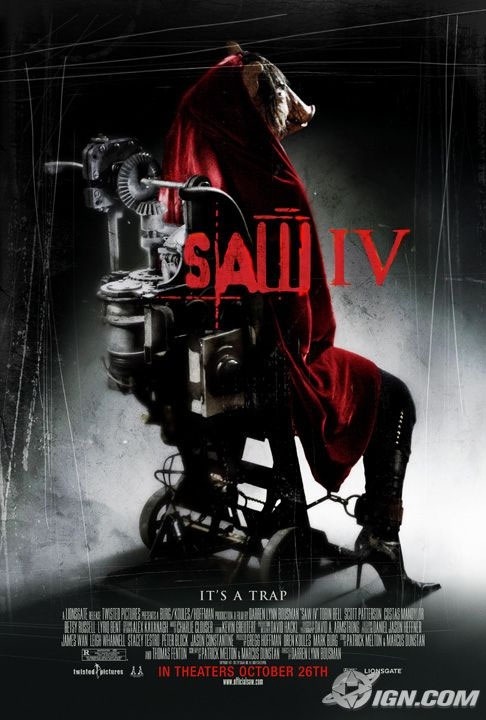 At Comic-Con in July, SAW IV producer Mark Burg announced that the MPAA had given the first cut of the film an NC-17 Rating.
"One day we'd like to have the guts and leave it like it is"
Well no guts this time around (apparently), because the MPAA have given a new cut of the film an R-Rating for sequences of grisly bloody violence and torture throughout, and for language. I'm sure we'll be able to see more of what the film could have been when the unrated dvd gets released next year (like we assume it will).
IGN has also premiered the new and final theatrical poster (seen right), which shows the women from the first production photo wearing the pig mask. I'm surprised at how little Lionsgate has released about this film thus far. We still have no idea what is going on in many of the photos and marketing art that has been released.