Nationwide Sneak Preview Of 3:10 To Yuma On September 2nd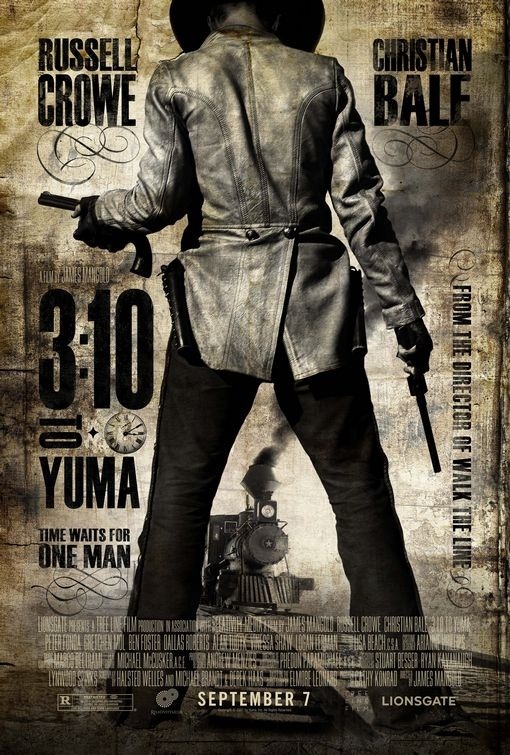 Lionsgate is so sure people will like 3:10 to Yuma, that they have decided to run a nationwide sneak preview on September 2nd 2007.
We are pleased to announce the SNEAK PEAK of 3:10 to Yuma, the new film from director James Mangold (WALK THE LINE), starring Russell Crowe, Christian Bale, Gretchen Mol and legendary Western star, Peter Fonda. The highly anticipated film will be showing in theaters on Sunday, September 2nd, the weekend prior to its wide release on September 7th.
I've heard a lot of good things about this one, although, I'm not really a fan of westerns.