Alien Vs. Predator 2 Red Band Movie Trailer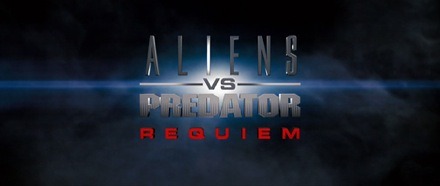 The first Alien vs. Predator movie was a disaster. I don't know how, but Paul W.S. Anderson ruined it (like he has countless other movies). I mean, what was up with the secret underground pyramid underneath Antarctica?
The sequel, Aliens vs. Predator: Requiem, is directed by Colin and Greg Strause (long time visual effects producers), and looks to be everything I wanted from the first film. IGN has released a red-band R-rated trailer. You can watch it after the jump, but please be aware, it's very gruesome. I don't believe I'm actually looking forward to this movie!?
[flv:http://media2.slashfilm.com/slashfilm/trailers/avp2redband.flv 470 200]
Aliens vs. Predator: Requiem hits theaters on December 25th.