65 Must See Movies At The 2007 Toronto Film Festival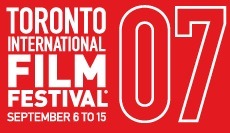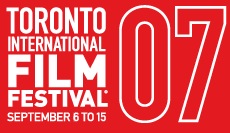 We may receive a commission on purchases made from links.
Today I finally found some time to sit down and sift through the 352 official selections of the 2007 Toronto Film Festival. Many hours later, I present to you 65 must see movies at the Toronto International Film Festival. I did the work so that you don't have to. So why should you care about these films if you're not making the trip up to Canada in September?
In 1998, Variety acknowledged that the Toronto International Film Festival "is second only to Cannes in terms of high-profile pics, stars and market activity." Roger Ebert has also said that "although Cannes is still larger, Toronto is more useful and more important…."
Toronto is essentially a preview of which Independent to mid-sized film releases might be big in the next five months. The festival is considered a launch pad for many studios to begin "Oscar-buzz" for their films.
How do I know that you should see these movies? Well, in most cases I don't. I have seen some press screenings of a couple of the films listed below (Valley of Elah, My Kid Could Paint That...) and can personally recommend them. But for the most part, I have no idea. I have cobbled this list from an exhaustive day of research. Some of the films I chose because of the director, writer, or cast. Others because of the plot synopsis.
When a review was available, I read it. If a trailer was available, I watched it. I've included films that were recommended to me by trusted friends. Some films that I missed but were highly reviewed at the 2007 Sundance Film Festival (Son of Rambow, The Savages).
I must offer this disclaimer: I tend to be attracted to American, British and Japanese cinema to a fault. I do have a handful of picks outside my comfort realm, but if you're looking for more "Worldly" selections, you might have to look elsewhere.
It should also be noted that some of the films (especially in the Gala and special presentation sections) will hit theaters within the next two months. Some films even hit theaters days within the festival's conclusion. I put these movies on the list because they are movies of interest. But you, like me, might want to hold off on some of these flicks until they hit your city next month. For me, there are some films that I won't be able to resist like Across The Universe and No Country for Old Men. I know they come out sooner rather than later, but I need to see them sooner. I've noted the release dates of films that are opening in the next two months, just so you have that information.
I'll be at the festival for nine and a half days, so chances are, I won't be able to see all of these films. The reality is, I won't see even half of these films. I'll be doing some interviews, so I've lowered my goal to around 30 movies, which most people would still consider extreme (that's at least three movies each day of the festival).
GALA PRESENTATIONS: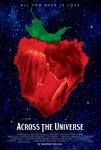 "Across the Universe," Julie Taymor (Frida / Titus), U.S.A musical told through the music of the Beatles. A dock worker Jude (Jim Sturgess) travels to America in the 1960s to find his estranged father. There he falls in love with sheltered American teenager Lucy (Evan Rachel Wood). When her brother Max (Joe Anderson) is drafted to fight in the Vietnam War, they become involved in peace activism.Movie TrailerRelease: September 21st.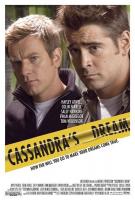 "Cassandra's Dream," Woody Allen (Annie Hall / Manhattan / Match Point), Britain
The story of two Cockney brothers in south London and their relationship with a young woman who lands in London on her search for fortune. She crosses the two men by accident on her path and when one them falls in love with her, she becomes aware of her power to attract the opposite sex and uses this to the point of leading the two brothers, who are in financial difficulty, into crime, and creating a dangerous rivalry between the two men. Stars Colin Farrell and Ewan McGregor.
Release: November 30th.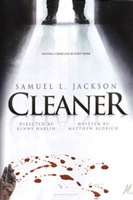 "Cleaner," Renny Harlin (Die Hard 2 / Cliffhanger), U.S.A former cop (Samuel L. Jackson) who now earns a wage as a crime scene cleaner unknowingly participates in a cover-up at his latest job. Also starring Eva Mendes, Maggie Lawson, Ed Harris. However, Renny Harlin has made a few clunkers as of recent years including the Sylvester Stallone race-car driving film Driven (4.2 on imdb), Exorcist: The Beginning (5.1 on imdb) and one of the worest movies of 2006, The Covenant (4.7 on imdb).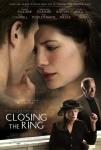 "Closing the Ring," Richard Attenborough (star of Jurassic Park), Britain/CanadaA young man searches for the proper owner of a ring that belonged to a United States World War II bomber pilot who crashed in Ireland 50 years ago. 9.2 Rating on IMDb. Stars Shirley MacLaine, Christopher Plummer, and Mischa Barton.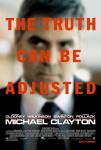 "Michael Clayton," Tony Gilroy (writer of The Bourne movies, The Devil's Advocate), U.S.
Michael Clayton (George Clooney) is an in-house "fixer" at one of the largest corporate law firms in New York. A former criminal prosecutor, Clayton takes care of Kenner, Bach & Ledeen's dirtiest work at the behest of the firm's co-founder Marty Bach (Sydney Pollack). Though burned out and hardly content with his job as a fixer, his divorce, a failed business venture and mounting debt have left Clayton inextricably tied to the firm. At U/North, meanwhile, the career of litigator Karen Crowder (Tilda Swinton) rests on the multi-million dollar settlement of a class action suit that Clayton's firm is leading to a seemingly successful conclusion. But when Kenner Bach's brilliant and guilt-ridden attorney Arthur Edens (Tom Wilkinson) sabotages the U/North case, Clayton faces the biggest challenge of his career and his life. I just saw this film and it's fantastic.
Movie TrailerRelease: October 5th.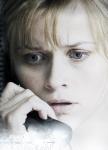 "Rendition," Gavin Hood (Tsotsi / Wolverine X-Men Spin-Off), U.S.
A CIA analyst questions his assignment after witnessing an unorthodox interrogation at a secret detention facility outside the US. Starring Reese Witherspoon, Jake Gyllenhaal, Meryl Streep, Alan Arkin, Peter Sarsgaard, JK Simmons. I'm mostly interested in this film due to the filmmaker. The first review of the movie at cincity was a slightly negative: "a textbook Message Picture. And it's a very well-crafted one at that. It's well acted, competently written, and very capably directed. But like all Message Pictures, it's totally airtight and DOA as a piece of living, breathing art. The Good Intentions and Important Message are hammered at you with typical Oscar-baiting Hollywood subtlety."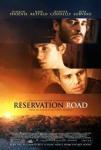 "Reservation Road," Terry George (Hotel Rwanda), U.S.
Based on a novel. A drama that revolves around two fathers whose families and lives tragically converge with the death of a child. In the aftermath, Ethan (Joaquin Phoenix) and Dwight (Mark Ruffalo) each react in unexpected ways as their families struggle to cope and an emotional reckoning looms. Also stars: Jennifer Connelly and Mira Sorvino.
Movie TrailerRelease: October 19th.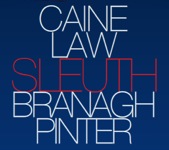 "Sleuth," Kenneth Branagh, U.S.
Based on a stageplay. On his sprawling country estate, an aging writer (Michael Caine) matches wits with the struggling actor (Jude Law) who has stolen his wife's heart.
Movie TrailerRelease: October 12th.

"Terra," Aristomenis Tsirbas, U.S.
Based on an Award Winning 2003 animated short film by the digital artist of Hellboy and Dogma, Terra follows a peaceful alien planet faces annihilation, as the homeless remainder of the human race sets its eyes on Terra. Mala, a rebellious Terrian teenager, will do everything she can to stop it. Voices by Evan Rachel Wood, Brian Cox, Chris Evans, Justin Long, Luke Wilson, Amanda Peet, Danny Trejo, Ron Pearlman, Dennis Quaid, James Garner, Danny Glover and more.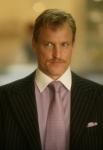 "The Walker," Paul Schrader (American Gigolo), U.S./BritainAn escort (Woody Harrelson) who caters to Washington D.C.'s society ladies becomes involved in a murder case. Also starring Kristin Scott Thomas, Lauren Bacall, Willem Dafoe. People are praising Harrelson's performance in this one.Movie TrailerRelease: December 7th.SPECIAL PRESENTATIONS: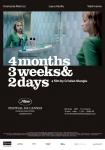 "4 Months, 3 Weeks and 2 Days," Cristian Mungiu, RomaniaA drama set in Bucharest during the "golden" years of Communism, about the horrors of the Securitate, and the brutality and absurdness of its methods used. 8.4 Rating on IMDb.Movie Trailer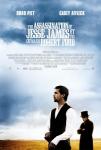 "The Assassination of Jesse James by the Coward Robert Ford," Andrew Dominik, U.S.
Robert Ford joins Jesse James's gang, only to become resentful of the legendary outlaw and hatch a plan to kill the fastest gun in the West. Starring Brad Pitt, Casey Affleck, Mary-Louise Parker, Zooey Deschanel, Sam Rockwell, Sam Shepard. Critics that have seen it say it's slow and boring, but the trailer looks ever so promising.
Release: September 21.Movie Trailer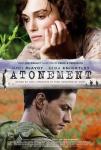 "Atonement," Joe Wright, Britain (Pride & Prejudice)
A British romance that spans several decades. Fledgling writer Briony Tallis, as a 13-year-old, irrevocably changes the course of several lives when she accuses her older sister's lover of a crime he did not commit. Starring Keira Knightley and James McAvoy. EuropeanFilms says "Atonement is a fully formed pleasure of a film that only really stumbles in its editing and its closing moments."
Release: December 7th (limited).Movie Trailer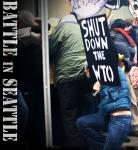 "Battle in Seattle," Stuart Townsend, U.S.
Based on a True Story. Activists arrive in Seattle, Washington en masse to protest a meeting of the World Trade Organization. Riots and chaos ensue as demonstrators successfully stop the WTO meetings. Starring Charlize Theron, Woody Harrelson, Ray Liotta, Michelle Rodriguez, Joshua Jackson and Channing Tatum.
Release: December 2007.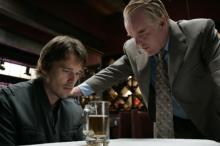 "Before the Devil Knows You're Dead," Sidney Lumet (12 Angry Men / Dog Day Afternoon / Network), U.S.
Needing extra cash, two brothers conspire to pull off the perfect, victimless crime. No guns, no violence, no problem. But when an accomplice ignores the rules and crosses the line, his actions trigger a series of events in which no one is left unscathed. Starring Philip Seymour Hoffman, Ethan Hawke, Albert Finney and Marisa Tomei.
Release: September 26th.Movie Trailer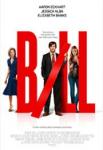 "Bill," Melisa Wallack, Bernie Goldmann,U.S.
A guy fed up with his job and married to a cheating wife reluctantly mentors a rebellious teen. Starring Jessica Alba, Timoth Olyphant, Aaron Eckhart, Elizabeth Banks.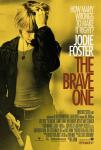 "The Brave One," Neil Jordan (The Crying Game / The End of the Affair / Interview with the Vampire), U.S./Australia
A woman struggles to recover from a brutal attack by setting out on a mission for revenge. It looks interesting, and it helps that Jordan won an Academy Award for The Crying Game in 1992. The film also has a great line-up of actors: In addition to Jodie Foster, it also features Naveen Andrews (Lost), Terrence Howard (Crash), and Mary Steenburgen (What's Eating Gilbert Grape).
Release Date: September 14th.Movie Trailer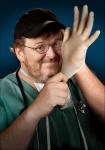 "Captain Mike Across America," Michael Moore (Sicko, Bowling for Columbine), U.S.
A look back to the 2004 election, when the margin of polling difference between candidates George W. Bush and John Kerry could have tipped either way. The film captures Moore's activities as he set out on a campaign trip almost as rigorous and far-reaching as the candidates' own, visiting 62 cities in 45 days, and holding large rallies on college campuses. Has a Michael Moore film ever been bad? Okay, aside from Canadian Bacon and The Big One...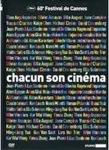 "Chacun Son Cinema," David Cronenberg, Atom Egoyan, David Lynch, Hou Hsiao-hsien, Roman Polanski, Gus Van Sant, Lars von Trier, Wong Kar Wai, Alejandro Gonzalez Inarritu, Aki Kaurissmaki, France
A collective film of 33 shorts directed by different directors about their feeling about Cinema. Premiered at the Cannes Film Festival 2007. With a list of directors like this, how could you go wrong?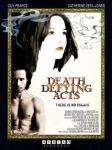 "Death Defying Acts," Gillian Armstrong (Little Women), Britain/Australia
During Harry Houdini's tour of Britain in 1926, the master escapologist enters into a passionate affair with a Scottish psychic. The psychic and her daughter attempt to con Houdini during a highly publicized séance to contact his mother whose death has haunted him for many years. However all does not go to plan... Starring Catherine Zeta-Jones and Guy Pearce.
Release: Late 2007"The Girl in the Park," David Auburn, U.S.
Enduringly traumatized by the disappearance of her 3-year-old daughter 15 years ago, Julia Sandburg has cut herself off from anyone once near and dear to her, including her husband Doug and her son Chris, who tried for years to penetrate her wall of isolation and despair, without success. But when Julia meets Louise, a troubled young woman with a checkered past, all Julia's old psychic wounds painfully resurface, as does her illogical and increasingly irrational hope that Louise may be the daughter she lost so long ago. Starring Sigourney Weaver, Kate Bosworth, Keri Ruseell, Alessandro Nivola and Elias Koteas. Possibly a bad sign: Auburn wrote The Lake House.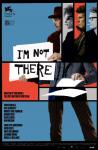 "I'm Not There," Todd Haynes,U.S.Ruminations on the life of Bob Dylan, where seven characters embody a different aspect of the musician's life and work. Starring Christian Bale, Cate Blanchett, Richard Gere, Heath Ledger, Julianne Moore, Michelle Williams, David Cross and more.Release: November 21.Movie Trailer"In Bloom," Vadim Perelman (House of Sand and Fog), U.S.
A woman's survivor's guilt from a Columbine-like event twenty years ago causes her present-day idyllic life to fall apart. Starring Uma Thurman, Evan Rachel Wood.
Release: December 21.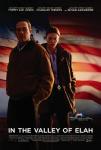 "In the Valley of Elah," Paul Haggis (Crash), U.S.
When model soldier Mike Deerfield (Jonathan Tucker) mysteriously goes AWOL, shortly after returning to the U.S. from the front lines in Iraq, his career officer father Hank (Tommy Lee Jones), enlists the aid of police detective Emily Sanders (Charlize Theron) in the search for his son. His wife Joan (Susan Sarandon) also joins them to uncover the truth of his disappearance. Inspired by Mark Boal's Playboy Magazine article. I've seen this already, and it's incredible.
Release: September 21.Movie Trailer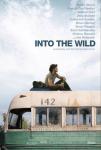 "Into the Wild," Sean Penn (The Pledge, The Crossing Guard), U.S.
Based on a true story and the bestselling book by Jon Krakauer. After graduating from Emory University in 1992, top student and athlete Christopher McCandless (Hirsch) abandons his possessions, gave his entire $24,000 savings account to charity and hitchhiked to Alaska to live in the wilderness. Along the way, Christopher encounters a series of characters that shape his life. Starring Emile Hirsch, Vince Vaughn, Kristen Stewart, Jena Malone, Marcia Gay Harden, William Hurt and Catherine Keener.
Release: September 21.Movie Trailer"Juno," Jason Reitman (Thank You For Smoking), U.S.
Faced with an unplanned pregnancy, an offbeat young woman makes an unusual and bizarre decision regarding her unborn child. Starring Ellen Page, Michael Cera, Jennifer Garner, Jason Bateman, Olivia Thrilby, JK Simmons. Reitman is one my favortie emerging directors, and this cast is stacked.
Release: December 14th.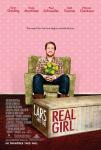 "Lars and The Real Girl," Craig Gillespie, U.S.
A delusional young guy strikes up an unconventional relationship with a doll he finds on the Internet. Starring Ryan Gossling and Patricia Clarkson. Were you a fan of the HBO series Six Feet Under? I was one of those people who discovered the movie on DVD, and watched almost every single episode in the span of a few weeks. I have yet to see another show with the same sensibilities. Six Feet Under screenwriter Nancy Oliver's new movie Lars and the Real Girl seems to have some of the same dark weird dramatic comedy.
Release: October 19th.Movie Trailer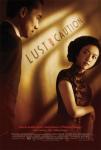 "Lust, Caution," Ang Lee (Crouching Tiger, Hidden Dragon / Brokeback Mountain / Sense and Sensibility), U.S.
An espionage thriller set in WWII-era Shanghai, in which a young woman, Wang Jiazhi (Tang Wei), gets swept up in a dangerous game of emotional intrigue with a powerful political figure, Mr. Yee (Tony Leung). Rated NC-17.
Release: September 28th (limited)Movie Trailer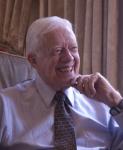 "Man From Plains," Jonathan Demme (The Silence of the Lambs / Philadelphia), U.S.
Last year, former President Jimmy Carter dove headfirst into the most controversial topic in international politics, publishing the book Palestine: Peace Not Apartheid. Following the path of Carter's recent book tour, Academy Award winner Jonathan Demme reveals a complex individual who, with the gusto and determination of a youngster, criss-crosses the county to get his message of peace across, even as that message creates a media onslaught in which his credibility and judgement are called into question.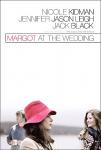 "Margot at the Wedding," Noah Baumbach (The Squid and the Whale), U.S.
Margot and her son Claude decide to visit Margot's sister, Pauline after she announces that she is getting married to less-than-impressive Malcolm. Starring Nicole Kidman, Jack Black, John Tuturro, Jennifer Jason Lee.
Release: November 16th.Movie Trailer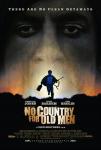 "No Country for Old Men," Ethan Coen and Joel Coen (Fargo / The Big Lebowski / O Brother, Where Art Thou?), U.S.
Violence and mayhem ensue after a hunter stumbles upon some dead bodies, a stash of heroin and more than $2 million in cash near the Rio Grande. 9.0 Rating on IMDb. Starring Tommy Lee Jones, Javier Bardem, Josh Brolin, Woody Harrelson.
Release: October 5th.Movie Trailer"Nothing Is Private," Alan Ball (writer: American Beauty), U.S.
A young Arab-American girl struggles with her sexual obsession, a bigoted Army reservist and her strict father during the Gulf War. Based on Alicia Erian's novel "Towelhead". Stars Aaron Eckhart, Toni Collette, Maria Bello.
Release: January 2008?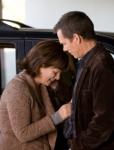 "Rails & Ties," Alison Eastwood (daughter of Clint Eastwood), U.S.
Unable to face the possibility of losing his wife to illness, Tom Stark buries himself in his job as a train conductor. But when Tom's train hits a car on the tracks, a young woman is killed and her son, Davey, is left to cope with the loss of his mother. Starring Marcia Gay Harden, Miles Heizer, Kevin Bacon.
Release: October 26th (limited)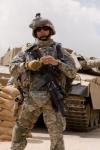 "Redacted," Brian De Palma (Scarface), U.S.
A montage of stories about U.S. soldiers fighting in the Iraq conflict, focusing on the modern forms of media covering the war.
Release: December 14th.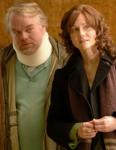 "The Savages," Tamara Jenkins, U.S
A sister (Laura Linney) and brother (Philip Seymour Hoffman) face the realities of familial responsibility as they begin to care for their ailing father. Heard a lot of good buzz about this flick at the 2007 Sundance Film Festival.
Release: December 26th.Movie Trailer"The Take," Brad Furman, U.S.
After he's shot during a heist in East L.A., an armored-truck driver (Leguizamo) wrestles with rehabilitation and tracking down the man (Gibson) who committed the crime. Starring Taylor Gray, John Leguizamo, Tyrese Gibson and Rosie Perez.
"Then She Found Me," Helen Hunt (star of As Good as It Gets / Twister / What Women Want), U.S.
A New York schoolteacher (Hellen Hunt) hits a midlife crisis when, in quick succession, her husband leaves, her adoptive mother dies and her real one, an eccentric talk show host, materializes and turns her life upside down as she begins a courtship with the father (Colin Firth) of one of her students. Film also stars Bette Midler, Mathew Broderick.
"The Visitor," Thomas McCarthy (The Station Agent), U.S.
A college professor travels to New York City to attend a conference and finds a young couple living in his apartment.
CONTEMPORARY WORLD CINEMA:

"Run, Fatboy, Run," David Schwimmer, Britain
A chunky, clueless guy leaves his pregnant fiancée on their wedding day only to discover — 5 years later — that she is his one true love... Simon Pegg stars.
Release: October 26th.Movie Trailer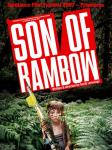 Son of Rambow, Garth Jennings (Hitchikers Guide to the Galaxy)
Set in the 1980s, Will has his mind and world blown wide open when schoolmate Carter (Will Poulter) exposes him to the Rambo film FIRST BLOOD. The budding filmmaking duo grows popular at school but the arrival of a French exchange student pushes their unique friendship and precious film to the breaking point. Huge hit at Sundance 2007. 8.9 Rating on IMDb.
Release: 2008Weirdsville, Allan Moyle (Empire Records, Pump Up the Volume)
A pair of slackers get in way over their heads when they try to dump the body of a dead girlfriend in the basement of a drive-in movie theater where a satanic cult performs ritual sacrifices. Stars Wes Bentley.
Release: October 5th.Movie TrailerDISCOVERY:"The Babysitters," David Ross, U.S.
Sixteen-year-old Shirley (Katherine Waterston) turns her babysitting service into a call girl ring for married men after she begins an affair with a customer.
REEL TO REAL (Documentaries):"Amazing Journey: The Story of the Who," Paul Crowder, Murray Lerner, U.S.
Explores the ingenious bravado and continuing evolution of the legendary rock group The Who in this definitive, authorized documentary about the band.
"Body of War," Ellen Spiro, Phil Donahue, U.S.
Body of War is a documentary following Tomas Young, an Iraq War veteran paralyzed from a bullet to the spine, on a physical and emotional journey as he adapts to his new body and begins to question the decision to go to war in Iraq. From soldier to anti-war activist, the film takes an unflinching view of the physical and emotional aftermath of war through the eyes of an American hero. The film unfolds on two parallel tracks. On the one hand, we see Tomas evolving into a powerful voice against the war as he struggles to deal with the complexities of a paralyzed body. And on the other hand, we see the historic debate unfolding in the Congress about going to war in Iraq.
"Encounters at the End of the World," Werner Herzog, U.S.
In his first documentary since GRIZZLY MAN, Herzog, accompanied only by his cameraman, travels to Antarctica, gaining unrestricted access to the raw beauty and humanity of the ultimate Down Under.
"Hollywood Chinese," Arthur Dong, U.S.
A captivating look at cinema history through the lens of the Chinese American experience. Directed by triple Sundance award-winning filmmaker, Arthur Dong, this documentary is a voyage through a century of cinematic delights, intrigues and treasures.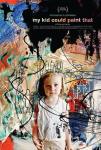 "My Kid Could Paint That," Amir Bar-Lev, U.S.
A look at the work and surprising success of a four-year-old girl whose paintings have been compared to the likes of Picasso and has raked in hundreds of thousands of dollars. A Hit at Sundance 2007. Isaw this film last week and it's one of the must see documentary films of this year.
Release: October 5thMovie Trailer"Operation Filmmaker," Nina Davenport, U.S.
Soon after the fall of Baghdad in 2003, a young and charismatic film student, Muthana Mohmed, stands in the rubble of the city's film school and explains to an American television audience that his dream of becoming a filmmaker has been destroyed – first by Saddam Hussein, then by American bombs. This brief, fortuitous appearance on MTV changes Muthana's life forever. Watching in the United States, actor/director Liev Schreiber stops channel surfing, utterly captivated. Feeling guilty about a war he opposed, Schreiber decides to extend to the unknown Iraqi the opportunity of a lifetime – to come to Prague to work on an American movie, Everything is Illuminated. On set, frustrated expectations complicate the relationship between Muthana and his American benefactors in what becomes a cross-cultural endeavor gone awry.
"Surfwise," Doug Pray (Scratch), U.S.
The inspiring and tumultuous story of 85-year old surfer, health advocate and sex guru, Dr. Dorian "Doc" Paskowitz, his wife Juliette, and their nine children who were all home-schooled and raised in a small camper on the beach, where they surfed and had to adhere to the strict diet and lifestyle of animals in the wild.
"Trumbo," Peter Askin, U.S.
Told through spoken-word performances of some of its subject's extraordinary letters, TRUMBO presents a portrait of screenwriter Dalton Trumbo, who fought back after being blacklisted by HUAC. Featuring appearances by Donald Sutherland, Michael Douglas, Joan Allen and Liam Neeson. Starring: David Strathairn, Joan Allen, Liam Neeson, Michael Douglas, Paul Giamatti, Donald Sutherland, Josh Lucas, Danny Glover and more.
"Very Young Girls," David Schisgall, U.S.
An eye-opening survey of teenage prostitution in New York City.
MIDNIGHT MADNESS:
"Dainipponjin," Hitoshi Matsumoto, Japan
An eccentric man aged about 40 lives alone in a decrepit house in Tokyo. He periodically transforms into a giant, about 30 meters tall, and defends Japan by battling similarly sized monsters that turn up and destroy buildings. The giant and the monsters are computer-generated.
"The Devil's Chair," Adam Mason, Britain
Nick West has spent years in incarceration for the alleged brutal murder of his girlfriend. Released into the care of a noted psychologist and his students, hell-bent on exposing the truth behind the killing, they return together to the scene of the crime, an abandoned asylum, where a blood-drenched secret is revealed.
"Flash Point," Wilson Yip, Hong Kong/China
Hot-headed cop Jun is after a gang of drugdealing brothers. His undercover colleague, Wilson, infiltrates the gang but has his cover blown, which lands one of the brothers in jail. The other members vow to wipe out Wilson, the only witness, and set off a series of high-octane chases and bonecracking fisticuffs.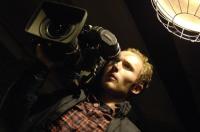 "George Romero's Diary of the Dead," George A. Romero, U.S.
From the legendary horror filmmaker who made Dawn of the Dead, A group of young film students run into real-life zombies while filming a horror movie of their own. A lacking premise, but with Romero in the directing chair, this is a can't miss.
"Stuck," Stuart Gordon, Canada/U.S.
From the guy who made Re-Animator, comes the story of a young woman (Mena Suvari) who commits a hit-and-run, then finds her fate tied to her victim.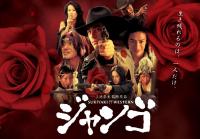 "Sukiyaki Western Django," Takashi Miike (Ichi the Killer / Audition / Three... Extremes), Japan
Set during "The Genpei Wars" at the end of the 1100s, the Minamoto and Taira gangs face off in a town named Yuda, while a deadly gunman (Ito Hideaki) comes to the aid of the townsfolk.
MAVERICKS:Bill Maher and Larry Charles, "Religulous: A Conversation With Bill Maher and Larry Charles"VANGUARD: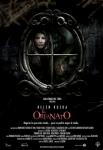 "The Orphanage," Juan Antonio Bayona, Spain
Produced by Guillermo del Toro (Pan's Labyrinth), Laura returns to the house where she was raised, and decides to transform it into an orphanage. Soon, her son, Simón, makes an invisible friend...
Release: December 28th.Movie Trailer"Paranoid Park," Gus Van Sant (Good Will Hunting / Elephant / Finding Forrester), France
A teenage skateboarder's life begins to fray after he is involved in the accidental death of a security guard
CANADA FIRST:"Young People Fucking," Martin Gero (writer: Stargate SG1 and Atlantis), Canada
A smart and fast-paced comedy which intertwines the stories of five twenty-something prototypical couples over the course of one evening. As the night proceeds, they discover that casual sex is far more complicated than they imagine.
"Just Buried," Chaz Thorne, Canada
Oliver (Jay Baruchel) inherits his estranged father's funeral parlour on the verge of bankruptcy. Soon, his uneventful life becomes increasingly complicated when he takes a drunken drive with mortician Roberta (Rose Byrne) and hits a hiker. Comedy