The Nanny Diaries: Who Is Mrs. X?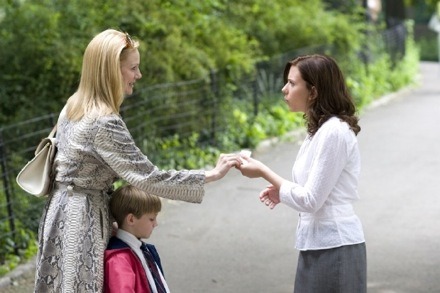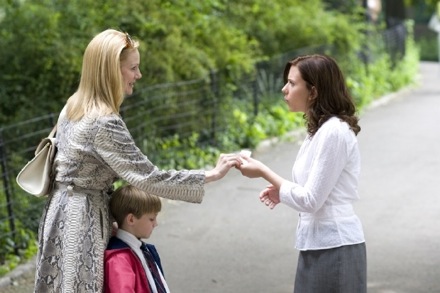 TWC head Harvey Weinstein is supposedly offering a $100,000 reward for the real life identity of the bitchy, self-absorbed shopaholic Upper East Side mom played by Laura Linney in The Nanny Diaries. The movie is based on a book, which much like The Devil Wears Prada, is based on real experiences. But the book's authors won't give any information about who the real Mrs. X could possibly be. The offer was apparently made at a recent screening of the movie. Weinstein was apparently overheard promising a "few well-connected but tight-lipped socialites $100,000 for any information that would lead to Mrs. X's unveiling."
Chances are it's not a big name celebrity, which removes all the fun from a reveal. According to the NY Post, one suspect is Lisa Birnbach, co-author of The Preppy Handbook, who once employed one of the book's writers.