The Darjeeling Limited Soundtrack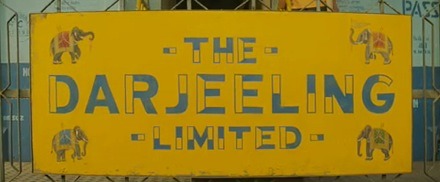 Pop Candy have gotten their hands on a sample of the track list for the soundtrack to The Darjeeling Limited. One of the highlights of Wes Anderson's films is without a doubt, the soundtrack. So you might want to fire up your iTunes and create your own Darjeeling mix in preparation.
The Rolling Stones' Play With Fire
The Kinks' This Time Tomorrow
The Kinks' Strangers
The Kinks' Powerman
Joe Dassin's Champs Elysees
Peter Sarstedt's Where Do You Go to (My Lovely)
Debussy's Clair De Lune
Beethoven's Symphony No. 7 in A, Op. 92.
We'll keep you updated on the soundtrack. The Darjeeling Limited hits theaters on September 29th, 2007.