Christian Bale Not Approached For Justice League Of America Movie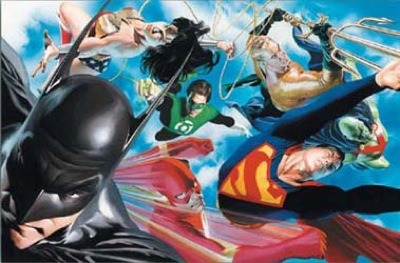 When rumor spread that a film adaptation of Justice League of America was being fast tracked into production, I had my doubts. Bryan Singer's Superman: The Man of Steel would need to be pushed back, and options of Christian Bale and Brandon Routh's contracts would have to be used, which meant one less Superman and Batman film in the can. I like the prospect o a superhero team-up flick, but I don't see how Warner could justify wasting too hot characters in one movie. May-be down the line, a year or two, but not now. It just didn't seem right.
Then yesterday, Ryan Reynolds made some comments about the possibility of playing The Flash in the JLA flick.
"[it] might, yeah. I don't really know how much I'm allowed to talk about that stuff."
It sounded slightly more than speculative, and just enough to convince me that may-be Warner Bros is pushing the JLA movie into production to help launch some of the team-members into stand alone franchises. That logic makes some sense. But at what cost? A Superman and Batman movie?
Today IESB got the chance to sit down and talk to Christian Bale about the prospect of a JLA movie. Bale  flat out denied being asked to participate in such a project.
"It'd be better if it doesn't tread on the toes of what we're doing, though I feel that it would be better if it comes out after Batman 3."
It seems to me that even if they were considering replacing Bale with a "cheaper" star for the JLA film, he would have been approached about it. And Bale said that he hasn't, which seems really strange since Batman and Superman are integral for such a film to exist. Unless may-be the JLA film is done in a teen titans style with some new characters. But I just don't see that happening either.