Justice League Of America Movie In 2008?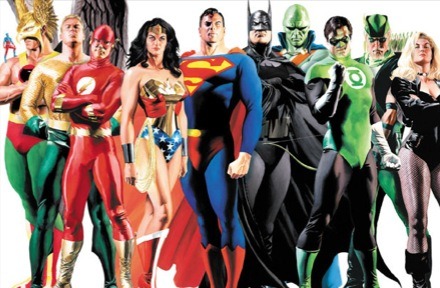 Our friends at IESB are reporting that a screenplay for the proposed Justice League of America movie is finished, and has been warmly received at Warner Bros. I always believed that the film wouldn't happen until the Superman and Batman franchises started to die down.
My theory being: why waste two superheros in one movie when you could make double the money with two films. Well it seems like I, like most others might have overlooked the benefit of such a film. Apparently the studio is envisioning the film as a lunching pad for other superhero offshoot films such as The Flash, Wonder Woman, The Green Lantern and Aquaman. And the film is suposedly being fast tracked into production.
But what about Superman and Batman? Both Christian Bale and Brandon Routh have contract stipulations which include an option for a third "ensemble" movie. And I don't believe that a JLA film could be done without both of the leading DC superheroes included. And I don't that Christopher Nolan would give up on a third Batman film to lend Bale over for JLA. And what about Bryan Singer's The Man of Steel? Singer's camp has insisted that Man of Steel will be filmed next. Could that be pushed back to accommodate a JLA film? Maybe?
There are so many ifs, buts, and maybes, that I just don't see how this film can happen anytime soon. But IESB insists that Justice League of America will start shooting in early 2008 with George Miller directing. We'll just have to wait and see.