Kristen Bell Cast In Heroes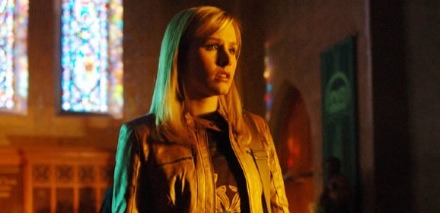 Slightly good news for those of you suffering from Veronica Mars withdrawals: No, the show has not been renewed. No, there is no movie adaptation in development. But star Kristen Bell will be making her return to the small screen as a superhero (or super-villain).
Bell has been cast for a multi-episode arc in the second season of the hit NBC television series Heroes. She will play a Elle, a character which Variety describes as "a sexy, mysterious young lady who has ties to the supposed death of Peter, H.R.G.'s past and the future of Claire." The character will first appear in the series committing a serious crime, which makes us wonder if she'll be a good guy or nasty villain. But does it really matter? One thing is for sure, we'll be watching (because, well, it's Heroes!).