Scarlett Johansson To Star In Frank Miller's The Spirit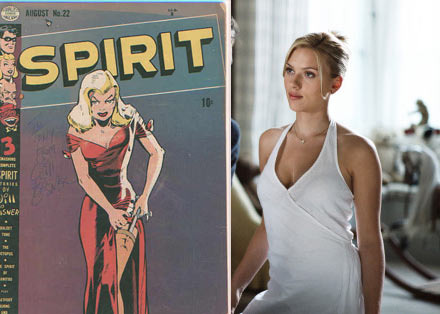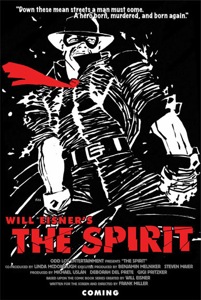 Scarlett Johansson (Lost in Translation) is in final negotiations to star as the femme fatale in Frank Miller's (Sin City, 300) big screen adaptation of Will Eisner's The Spirit. Johansson has also signed on to star in Mary Queen of Scots and Into You, but who really cares?
Johansson will play a dangerous beauty named Silk N. Floss, a character that THR describes as "a sexy and intelligent secretary with a vindictive instinct that makes her the perfect accomplice to the Octopus (Samuel L. Jackson), an evil mastermind." It appears that the character was created for the film adaptation and will probably be a combination of characters from the comic series.
I've been less than impressed with Johansson lately (yes, I just saw The Nanny Diaries), and it's a shame because I use to love everything she did. I'm not quite sure if she's putting less effort into her roles, or if she is growing out of her looks with age (let me clarify: she is obviously still very attractive, but not as attractive as a few years ago. May-be her looks blinded us from her inabilities as an actress, and only now are we noticing?) One thing is for sure, Eisner's comic strip has women with curves, and Johansson certainly fits that bill.
The Spirit follows a detective (Gabriel Macht) who fakes his own death in order to fight crime in Central City as the masked avenger. Frank Miller will start shooting the flick in October for a late 2009 release.