New Hitman Photo Revealed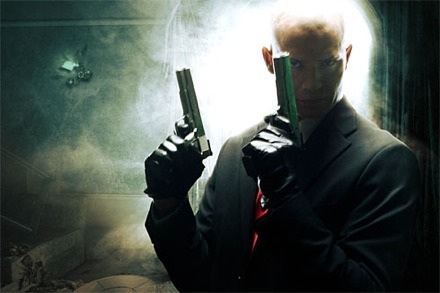 USA Today has published a new photo (seen above) from Fox's big screen adaptation of the popular Hitman video game. While I will admit that this film appears to have style, I'm still not interested in seeing it. The official plot synopsis follows:
Agent 47 (Olyphant) has been educated to become a professional assassin for hire. His most powerful weapons are his nerve and a resolute pride in his work.  47 is both the last two digits of the barcode tattooed on the nape of his neck, and his only name. The hunter becomes the hunted when 47 gets caught up in a political takeover.  Both Interpol and the Russian military chase the HITMAN across Eastern Europe as he tries to find out who set him up and why they're trying to take him out of the game.  But the greatest threat to 47's survival may be the stirrings of his conscience and the unfamiliar emotions aroused in him by a beautiful, damaged girl.
If the film's movie trailer didn't scare you away, here is star Timothy Olyphant to give you at least two reasons not to see the movie.
"I know people want you to be true to the game, but no one really wants to go pay for a movie to watch a video game," Olyphant told USA Today. "And, look, it's a movie. You've got to have the girl in it. I just hope the fans feel I'm the character they're used to."
Hitman stars Timothy Olyphant, Dougray Scott, Olga Kurylenko, Michael Offei, Robert Knepper and Ulrich Thomsen. The film hits theaters on October 12.