The Scorpion King Prequel To Film In October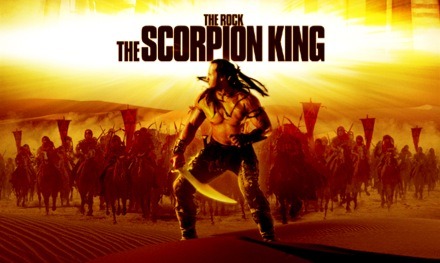 In June, we told you that Universal was planning a prequel to The Mummy Returns spin-off The Scorpion King with Resident Evil: Extinction director Russell Mulcahy attached to helm the project. Now according to moviehole, Dwayne Johnson has decided not to return (surprise, surprise – and who can blame him). Considering that The Rock was largely to thank for the first film's success, I don't understand how Universal plans to dupe the public into seeing a Rock-less film.
The Scorpion King: Rise of the Akkadian is set to start shooting in South Africa in October, and Universal is still trying to cast the lead role. Apparently the studio is not looking to find a Rock look-a-like. The casting sides say "There is no requirement to look exactly like a young Dwayne "The Rock" Johnson, but we still need an EXOTIC QUALITY: Polynesian, mixed race, Arabic, brunette. NOT blond. We also need our Mathayus to reflect the charisma and comedic elements of the character created by The Rock, especially in his warm, relaxed and humorous relationship with Layla, the young girl whom he has grown up with, and with whom he experiences a growing sexual tension."
Please remind me not to see this when it comes out.