Jason Bateman Cast In Kevin Smith's Zack And Miri Make A Porno?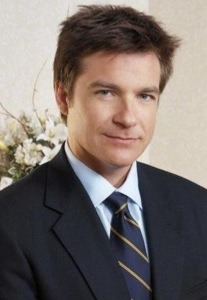 Ain't It Cool is reporting a rumor that Jason Bateman is playing the male lead (ie Zack) in Kevin Smith's upcoming romantic comedy Zack and Miri Make a Porno. Rosario Dawson was originally in line to play the female lead (ie Miri) but was forced to drop out due to a scheduling conflict. Batman is probably best known for his run on Arrested Development as Michael Bluth. The actor started his career in the early 80's on Little House on the Prairie, and graduated to the horrible sequel Teen Wolf Too. Bateman has recently been featured in Starsky & Hutch, Dodgeball, The Break-Up, The Ex and Smoking Aces.
I'm sure Smith will be quick to confirm or deny this latest rumor. For some reason I always assumed that Smith was waiting on Zack Braff, who Smith met with when he was developing Fletch Won. I've never really been impressed with Bateman, but what do I know (for the record, I never saw Arrested Development). Smith has always been good at picking the right actors. Smith regular Jason Mewes (the Jay or Jay and Silent Bob) is also said to be involved in this new project.