Mission Impossible: Rush Hour 3 Opening Disappoints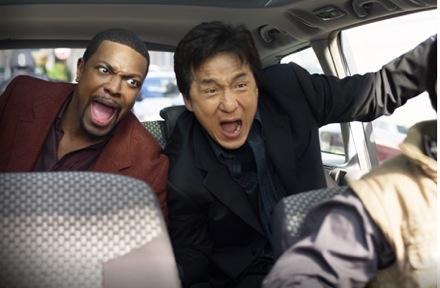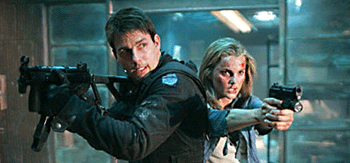 Last year CNN published an article titled "Mission: Impossible III opening disappoints." The $150 million movie starring Tom Cruise made a whopping $48 million at the box office on it's opening weekend, but was somehow considered a "disappointment." That Monday, the same type of article ran in almost every newspaper on the planet. In one giant swoop, M:I:III was declared a financial failure by almost every major media outlet. I theorized back then that may-be the supposed "failure" was just part of the (at the time) growing media backlash against Tom Cruise. I mean, $48 million in one weekend can't really be considered a disappointment, can it? Everyone took the story and ran with it.
CUT TO: One year later. New Line spends a reported $150 – $180 million on a third Rush Hour film, which most studio insiders hoped would make $60 plus million on opening weekend. The film ends the weekend with around $50 million, which should be very comparable to the "disappointment" that was M:I:III. Let's see how the media reports on this one:
Minneapolis Star Tribune: Theaters jammed for 'Rush Hour 3'
Seattle Post Intelligencer: 'Rush Hour3' races past 'Bourne'
Variety: 'Rush Hour' still in the fast lane
Wait a second. Didn't Variety publish an article last year titled Par's 'Mission': Impossible? Cruise spark sputters ? Same numbers, different movie. One a success, the other a disappointment? So let me get this strait:
Rush Hour 3 fell $17 million short of Rush Hour 2.
M:I:III was only $10.5 million short of Mission: Impossible 2.
It should also be noted that Tom Cruise films do big foreign ticket sales. Rush Hour 3 will probably take in a little more than half of what Mission: Impossible III made overseas. According to my math:
Rush Hour 3 took in 28% of its Production Budget on Opening Weekend
Mission: Impossible III took in 34% of its Production Budget on Opening Weekend
Yet, Brett Ratner's movie is somehow considered a success. Can anyone please explain this to me?