Confirmed: Matthew Vaughn To Direct Thor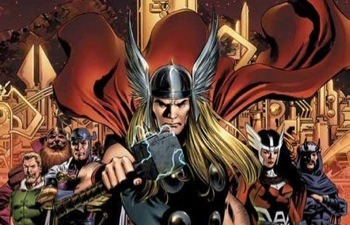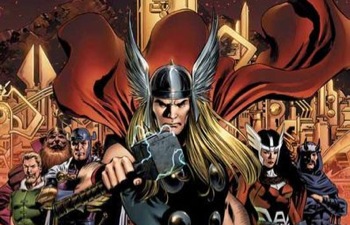 It has been rumored for a couple months now that Stardust director Matthew Vaughn was in talks to direct a big screen adaptation of the Marvel Comics character Thor. And this morning Marvel has made the deal official.
I Am Legend scribe Mark Protosevich penned the adaptation. The Mighty Thor is a Marvel Comics superhero based on the thunder god of Norse mythology. The character was created by comic book legends Stan Lee, Jack Kirby and Larry Lieber. In the comic book series, Thor is on a mission from his father Odin to be a superhero on Earth while hiding under the secret identity of Dr. Donald Blake. Thor would transform by tapping his walking stick on the ground.
While it made for good comics in the 70's and 80's, I think Thor is just one of those comic book characters that won't translate well in a live action movie. It seems to me that most of the good superhero characters have already been tapped, and now they're digging into the middle of the bucket. And the middle of the bucket isn't good film material. And one must wonder if Vaughn will have another "freak out" and walk away from this project.
Vaughn was originally set to direct X-Men 3 but left the project a couple months before production was to begin citing personal reasons. Many people believe he caved to the pressures of directing a huge superhero film. Vaughn's Layer Cake is quite impressive for his debut film, but Stardust didn't even fulfill my already low expectations.
Marvel is aiming to start production early this winter, before the looming strike hits Hollywood.