Book To Movie: Is Confessions Of A Shopaholic The Next Devil Wears Prada?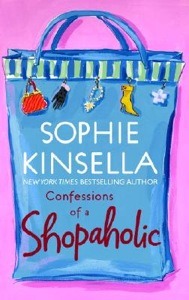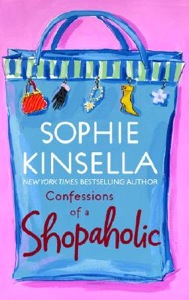 Every-time I'm a Borders or Barnes and Nobles, I run into Sophie Kinsella's bestselling book Confessions of a Shopaholic. I'm a guy, and the book seems to be targeted for the opposite sex, so I've never actually picked it up or skimmed through the pages. The last time I went to the book store, I actually made a bet with myself that I would run into the book. I tried to avoid it, and my entire bookstore visit was Shopaholic free, UNTIL there it was, right when I went to checking out. But the good thing about gambling with yourself is when you lose you also win. So I'm surprised that it's taken this long for a big screen adaptation to be announced.
Our friends at MadAboutMovies report that P.J. Hogan (Muriel's Wedding,  My Best Friend's Wedding, Peter Pan) will bring the book to the big screen. Marina compares the book to The Devil Wears Prada, which was certainly one of my guilty pleasures of last year (the film, not the book). So if this film is half as good, and they get someone cute like Anne Hathaway or Mandy Moore to star, I'm there. But what's this book about anyway? Here is the book description:
Rebecca Bloomwood just hit rock bottom. But she's never looked better....Becky Bloomwood has a fabulous flat in London's trendiest neighborhood, a troupe of glamorous socialite friends, and a closet brimming with the season's must-haves. The only trouble is that she can't actually afford it-not any of it. Her job writing at Successful Savings not only bores her to tears, it doesn't pay much at all. And lately Becky's been chased by dismal letters from Visa and the Endwich Bank-letters with large red sums she can't bear to read-and they're getting ever harder to ignore. She tries cutting back; she even tries making more money. But none of her efforts succeeds. Becky's only consolation is to buy herself something ... just a little something....Finally a story arises that Becky actually cares about, and her front-page article catalyzes a chain of events that will transform her life-and the lives of those around her-forever.
Sophie Kinsella has brilliantly tapped into our collective consumer conscience to deliver a novel of our times-and a heroine who grows stronger every time she weakens. Becky Bloomwood's hilarious schemes to pay back her debts are as endearing as they are desperate. Her "confessions" are the perfect pick-me-up when life is hanging in the (bank) balance.
Shooting begins November in New York City (looks like they might have moved the locale).