The Chubbchubbs! Sequel Attached To Daddy Day Camp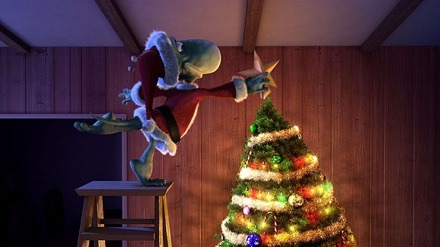 Sony is trying everything they can to get people to go see Daddy Day Camp. They shouldn't worry, they have a bad family comedy on their hands, America will probably show up in droves.
Their latest plot involves attaching a follow-up to the 2002 Academy Award winning computer animated short film The Chubbchubbs!. According to Peter Debruge, "The ChubbChubbs Save Xmas" will be attached to the family "comedy" which hits theaters this Friday. But smart viewers will wait until October, when the short film will be attached to the DVD release of Surf's Up (which I'm also willing to be is a much better movie).
If you've never seen The ChubbChubbs!, it's a nice little animated short with a lot of cool geek references to sci-fi films. Oh yeah, and did I mention it features these really cute little alien creatures? Check out the original film at this link.