The Kite Runner Movie Poster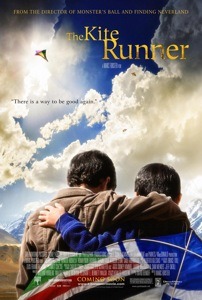 Our friend Alex at RT has posted the movie poster for Paramount's big screen adaptation of The Kite Runner.
Based on the best selling novel by Khaled Hosseini, Finding Neverland and Monster's Ball helmer Mark Foster directs this story of a man who returns to his native Afghanistan, which is under Taliban rule, to right a long-standing wrong and rescue the son of a childhood friend. 25th Hour screenwriter David Benioff penned this adaptation. Sam Mendes was previously attached to direct. Foster recently signed on to direct the next James Bond film (Bond 22).
The movie is set to hit theaters on November 2nd, and will certainly be vying for an Oscar. Click on the poster to the right to enlarge.