Happy Birthday To M. Night Shyamalan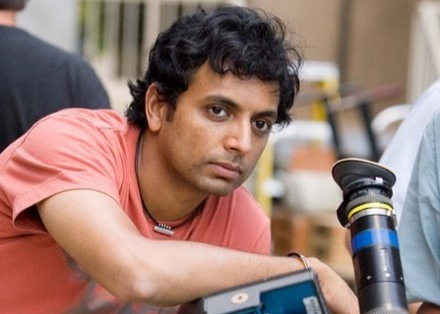 If you haven't realized this already, but it's a slow news day. So I thought we'd take the time to wish M. Night Shyamalan a happy 37th Birthday. Hey, not only can we can still remember back to the time when he made good movies, and I think I'm possibly the only critic to give The Lady in the Water a good review.
After the jump we have some M Night video treats including footage of Shyamalan in an early student film entitled "The Guru" shot by his friend Rob Schneider (who wrote and directed it). We also have the two minute version of the brilliant American Express "My Life, My Card" television advertisement, and a clip from Shyamalan's guest appearance as himself on HBO's Entourage. Check the videos out after the jump.
Did you Know: Before the Sixth Sense, Night directed a Rosie O'Donnell family comedy titled Wide Awake. The movie went on to make $258,212 at the box office, which probably explains why you weren't one of the few to buy a ticket.