I Am Legend Sequel?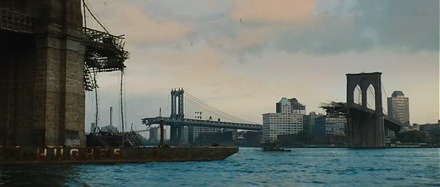 I Am Legend screenwriter Mark Protosevich is already talking about a potential sequel. The LA Times writes:
"There is no word yet on how Protosevich plans to extend the story of lone military scientist Robert Neville's struggle to survive against a mutant populace. But it's a good bet that he's setting it at least 10 years in the future."
Of course, a sequel all depends on the box office success of the first film. I Am Legend is a modern day adaptation of the classic 1954 science fiction novel by Richard Matheson. Will Smith stars as Robert Neville, a former scientist who is the last uninfected human in Manhattan, if not the world. Warner Bros has been developing the project since 1994. At one point Ridley Scott was attached to direct while Arnold Schwarzenegger was in talks to star. I Am Legend hits theaters on December 14, 2007.