BuyNLarge Releases WALL-E Character Posters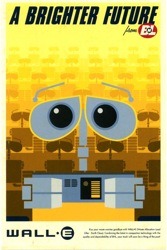 Kino-Govno have posted five postcards from the BuyNLarge corporation which were passed out at Comic-Con in promotion of Disney's WALL-E. We posted extensive coverage of the Saturday afternoon Pixar panel held at the convention, which includes a ton of new plot and character details (you can see the characters in the posters below). WALL-E is officially in the top 5 films we are looking forward to in 2008, and it should be on your list too. Check out the postcard sized posters after the jump. As always, you can click on the images to enlarge.
Sometime in the future overpopulation and rampant consumerism literally buries the world in trash. And mankind, the entire population is forced to re-colonize for a mandatory five year cruise out in space on these luxurious star-liners that had the latest and greatest in care and entertainment and automation. Meanwhile those WALL-E units were deployed to help clean up the planet's surface. And something didn't go right and nobody ever came back. So for over four centuries one little robot was like the little energizer bunny. He kept going and going and going. Day in and day out, compacting trash for seven hundred years. During this period of time he formed a personality with a curiosity in the artifacts and history of mankind. Wondering what this thing called living is all about. Until one day an unusual event occurs that motivates WALL-E to for the first time, break from his life-long routine and seize an opportunity to go out into space.
And here he comes reconnecting with one of the star-liners, way out on the edge of the galaxy, still in a holding pattern, that has been there for centuries, that carries the evolved generations of all mankind. The lost tribe of humanity. And humanity is in a sorry state. You see, the star-liners were basically futuristic cruise ships with technology so advanced that all of their basic needs were met by service robots that could self repair themselves and work around the clock 24/7. Their long term residency in space have caused their bones to sort of atrophy. So bone loss and instant gratification has caused us to turn into couch potato blobs.
Read more about the plot of the film here.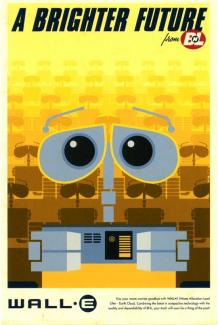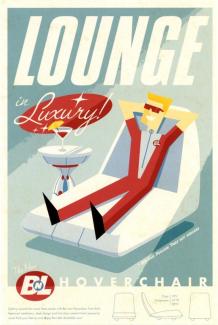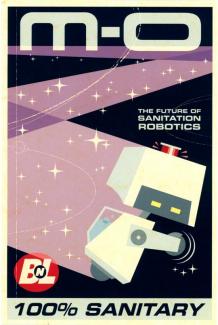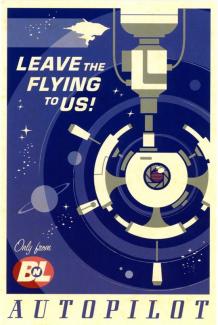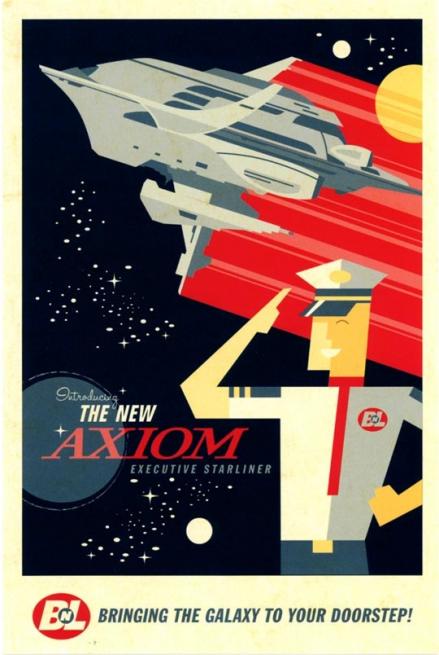 WALL-E hits theaters on June 27th 2008.